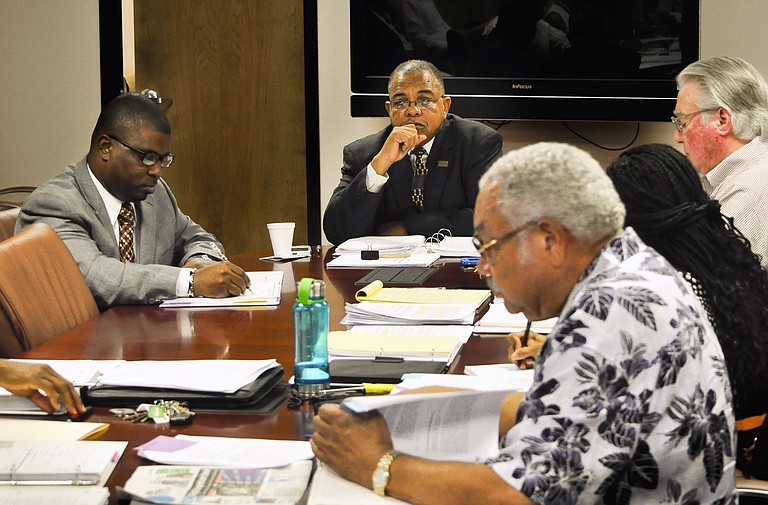 Wednesday, August 6, 2014
The Jackson Redevelopment Authority is doing some long-overdue housekeeping. JRA is a quasi-governmental entity that has the ability to float bonds for large economic-development projects that the city of Jackson backs. Its functions are largely clouded in obscurity and it doesn't help that the agency's commitment transparency leaves much to be desired.
After a recent audit brought to light problems with JRA's accounting procedures, the seven-member commission recently took action to address the problems.
JRA owns and rents some 80 properties in the capital city, including downtown parking garages and a local bus depot. The audit noted that JRA needed to improve collections and to clarify the employment status of Willie Mott. In late 2012, then-JRA Executive Director Jason Brookins resigned, and Mott, who had previously held the post, stepped in on an interim, contractual basis.
Auditors pointed out that JRA was not paying employee taxes to the Internal Revenue Service even though Mott acted as a full-time employee of JRA.
Commissioners agreed on July 23 to make Mott the permanent executive director with a salary of $64,000 per year plus $6,000 for expenses that do not require board authorization; Mott's compensation package does not include benefits.
In addition, JRA's audit found that the agency should tighten up its collection procedures from tenants who were hundreds of thousands of dollars behind on rent. Most notably, Greyhound Bus Lines, which operates a station on West Capitol Street owes $327,000—roughly three years worth of rent. The British-owned, Dallas-based bus carrier recently made a $100,000 payment.
JRA officials say Greyhound has not paid rent because the company is waiting for JRA to make repairs to the parking lot and to address security concerns.
Lanesha Gipson, a spokeswoman for Greyhound, said the company's lease would not let her go into specifics but that Greyhound was working with JRA and the city.
Jennifer Johnson, whom late Mayor Chokwe Lumumba appointed to JRA in 2013, said during the meeting she was frustrated with the slow pace of action and lack of information commissioners received.
"I feel like I'm being stalled on this, and I don't know what to do," Johnson told fellow commissioners.
Based on conversations with several individuals, it appears that JRA, where pastor and political mover-and-shaker Ronnie Crudup presides, is anticipating several new members to the board in the near future. The consensus is that Jackson Mayor Tony Yarber wants to appoint new members who could help resolve a dispute between members of the Farish Street Group LLC, a real-estate management venture charged with luring businesses to Farish Street.
One of the targets could be businessman Matt Thomas, whose appointment expires in August and says he has not asked Yarber for another term. Thomas says he is relieved that JRA has stopped "dragging its feet" and seems to be getting its finances back on track.
"We were not happy with the way the audit turned out. We're starting to improve," Thomas said.
Yarber has not announced a timeline for naming new JRA appointees.