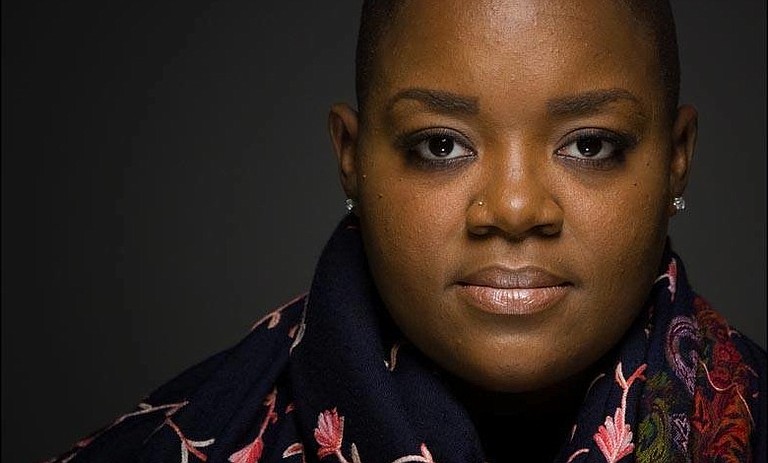 Thursday, August 14, 2014
Greenville native Tonya Boyd Cannon never had much problem speaking her mind through her music. Her lively performances and distinct melding of classical and current sound have gathered her a reputation as a truly talented diva. Her soul-bearing new album "Then and Now," which she plans to release this fall, aims to earn her that title once again.
A resident of New Orleans, Cannon, 34, often instills her songwriting with the diversity of the city. She also includes artists like Bobby McFerrin, Jill Scott, Aretha Franklin, Michael McDonald, Chaka Khan, Lalah Hathaway and Yo-Yo Ma among her influences. However, her reverence doesn't hinder her from crafting original music that is solely "Tonya."
After studying classical voice at Tougaloo College, Cannon began developing a musical genre that she calls "souljafungo," a blend of soul, jazz, funk and gospel, intensified by her technique-tailored vocals.
"I've grown a lot as a person and an artist," Cannon says. "This album is my way of saying, 'If I knew then what I know now,' and really shows how I've evolved since my last album." Her last full-length release was 2006's "Rise My Child," written after the loss of her home during Hurricane Katrina. Since that release, though, Cannon has performed at numerous festivals nationwide and opened for performers like Anthony Hamilton and EVE.
"I've gotten more mature with my vocal ability and harmony," Cannon says. "I was more artistically involved in this album and added African, Indian and Arabian influences. I've grown so much as a person, and it took that experience to make me what I am today."
Cannon wrote every song on "Then and Now" and says that writing them "came quickly this time." While she did have to push back the original release date, June 24, to the fall, the extended deadline allowed Cannon to add a few new tracks to the album. "It was a blessing in disguise," she says. "I was happy with the album, but now I will get to include more songs on it."
While not playing festivals or recording, Cannon teaches music at Kipp McDonogh 15 School for the Creative Arts. Her students inspired several songs on the album, including the song "Music All Over the World" which Cannon says represents not only New Orleans but also the entire world.
Besides her love for songwriting and teaching, Cannon is passionate about her live performances, hoping to offer an experience that stands out in concertgoers' minds. She enjoys creating intimate moments that feel like she's singing a duet with each audience member because that could make a difference in his or her life.
"I like to give people a chance to show their talent," Cannon says. "I may give someone the confidence to get on stage or help someone get discovered. I'm always looking to help out other artists."
Cannon promises a dynamic and emotionally charged experience with every show. "I'll sing and write what I feel and will perform it the same way," Cannon says. "If you don't hear it in my music, I want you to feel it,. I like to show that I'm confident and show that no one can do what I can do. 'Then and Now' shows true transformation to a new way of life."
Cannon will give Jackson a dose of her powerhouse performance at the Rhythm and Blues Festival on Aug. 15. For the latest information on Tonya Boyd Cannon and "Then and Now," visit TonyaBoydCannon.com.