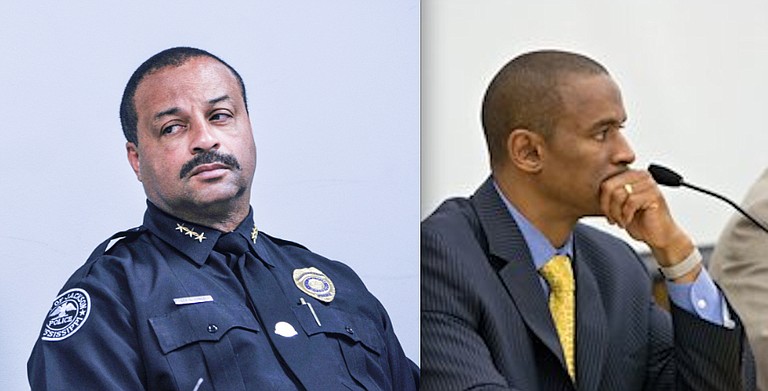 Today, Mayor Tony Yarber announced the two finalists for the top job at the Jackson Police Department: Lee Vance, a longtime assistant chief who is now serving as acting chief; and Juan Cloy, the assistant police chief in Canton. Cloy is the former head of the police union at JPD.
The city will hold several public forums on the hiring of the next chief.
One takes place this evening, Monday, Aug. 18 at 6:30 p.m. at Westside Community Center, 1650 Wiggins Road.
Another meeting is scheduled for the following day at New Hope Baptist Church Community Life Center at 5202 Watkins Drive, also at 6:30 p.m.
"We want the citizens of Jackson to be aware of these candidates' qualifications, and we want the citizens to hear what each candidate's vision is for the city of Jackson," Yarber said in a news release.
An earlier meeting was at noon today at the Smith Robertson Museum and Cultural Center.