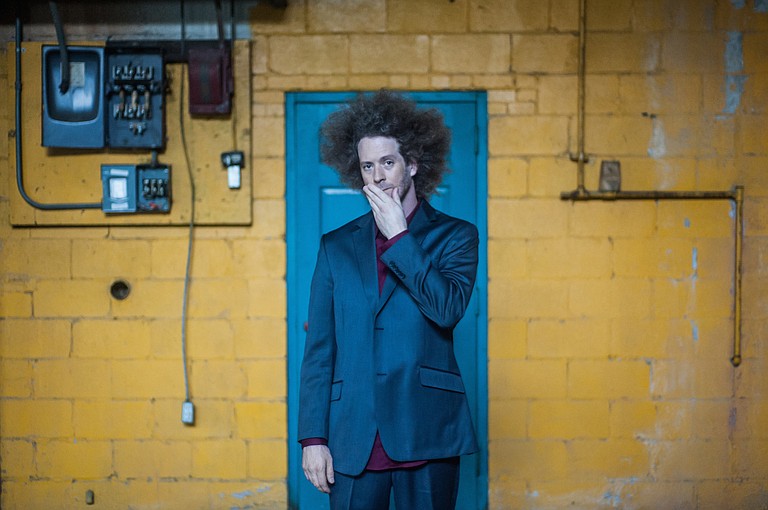 Wednesday, August 27, 2014
Charleston, S.C., musician Curt Heiny performs about 150 shows per year as Archnemesis, and he plans to unleash a full sensory attack on Jackson at Martin's Aug. 29. The electronic-dance music artist with a sound described as "electro hip-hop soul" says early exposure to a mix of genres led to his EDM creations.
Classically trained on the cello since childhood, Heiny spent his teenage years listening to punk, metal and rock before becoming passionate about jazz in college at the University of North Carolina, where he studied music theory and composition from 2006 to 2007. The 37-year-old multi-instrumentalist is equally comfortable playing clubs or symphony halls but feels most at home playing upright bass in jazz trios and quartets.
"I play a lot of jazz when I'm not doing Archnemesis, so the jazz influence, I think, comes into the overall sound," Heiny says. "As long as my fingers will allow me, I'll always play jazz."
Demonstrating that his eclectic taste is still intact, Heiny says he would love to work with Thom Yorke from Radiohead, Les Claypool from Primus, country artists like Zac Brown, pop artists like Katy Perry, and fellow EDM artist Avicii, who has also dabbled in the country-laced EDM sound Heiny wants to explore as Archnemesis.
Heiny first cut his electronic chops with a band called Telepath before forming Archnemesis about five years ago with friend Justin Aubuchon, who left the duo in 2013 to focus on family.
And then Archnemesis became a one-man show, but apparently that's enough to command the growing throng of fans—the "Nemesis Army"—who flock to Archnemesis' live shows.
The transition to performing solo gave Heiny "the freedom to be able to do more live, to change directions if I want to as opposed to having two people and trying to coordinate what we are going to do (and play)," he says.
Archnemesis is amassing a nationwide following for several reasons. He has a sweet afro, his music is free ("Always has been, always will be," Heiny says), his performance always includes an awesome light show, his music is guaranteed to make you move, and—his most exceptional trait—he advocates a drug-free EDM environment.
As Archnemesis, Heiny feels the pulse of the EDM community, and sees its best and worst sides. "There's just so much rampant drug use, so I'm trying to use music and create an environment where people don't feel as though they have to come and eat a bunch of drugs to have a good time," he says. "It should be about the music and being able to feel welcomed in an environment where everybody's there for the music."
The music and the lights, that is. "With electronic music, having lights behind you, especially if you have a good light guy, accentuates the songs, and that's the point behind it," Heiny says. "My friend Andrew Smith, who's been with me for about three years, is my permanent light designer (and) production manager." Smith built the lighting rig to his own specifications so that Heiny would have a completely original light show for his performances.
Archnemesis may be tackling club scenes now, but he's already set his eyes on the next conquest: Hollywood. Heiny's music is featured in documentaries and indie films such as "Forever Brooklyn," "Selfie" and "The Drop: The EDM Cultural Explosion," which explores the growth of the electronic-music scene.
Heiny is currently working on new Archnemesis material for his first solo release, which fans may be able to download as early as next spring.