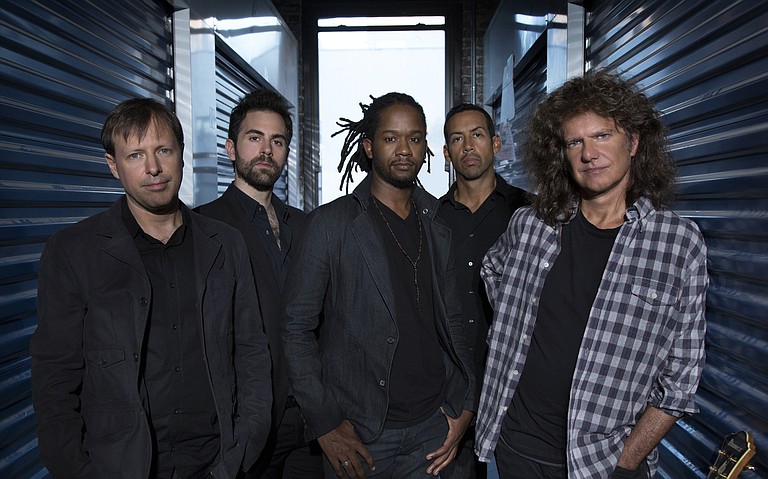 Wednesday, January 29, 2014
Few jazz musicians' resumes can parallel that of fusion and post-bop guitarist Pat Metheny. Since his recording debut 40 years ago, Metheny has released three gold records and won 20 Grammy Awards, the most recent being Best Jazz Instrumental Album of 2013 for "Unity Band." He recorded and released the album in 2012 with Chris Potter, Ben Williams and Antonio Sanchez as part of his Unity Band project.
Born in 1954 near Kansas City, musical prodigy Metheny became the youngest instructor at Berklee College of Music at age 19. A virtuoso guitarist, composer and musical innovator, Metheny has collaborated with many well-respected musicians, including Lyle Mays and Joni Mitchell.
Metheny admits that the music he composes is difficult to play. In 2013, he created the Pat Metheny Unity Group as an extension of the Unity Band project, and the group's first recording, "Kin (←→)," is no exception. The group will perform the album in Jackson on Feb. 3—one day before its national release.
"The music is quite complex, and it will be the first time we play live. Who knows what's going to happen?" Metheny says. "The first show is always a special occasion. I'm confident it all will be fine, but there will definitely be some butterflies on stage that night, as opposed to gig #89."
Metheny still gets excited when launching a new project. However, what sounds effortless in the studio is not easy to reproduce on stage. "The first song on the album runs about 20 minutes long and has 34 pages of scored music. There's a lot of improvising going on, but there's also the composed-through music sitting there," Metheny says.
With several weeks of rehearsal scheduled in January, Unity Group is gearing up for a 45-show tour of the U.S. this spring, followed by almost 100 European gigs in the summer. When concert organizer Arden Barnett received the call about bringing Metheny to Jackson, he was thrilled and chose the Jackson Academy Performing Arts Center as the venue because of its excellent architectural acoustics.
"Pat Metheny is one of the top five concerts I've ever put on," says Barnett, who has worked with Metheny in the past.
Given the caliber of musicians—saxophonist Potter, percussionist Sanchez, bassist Williams and multi-instrumentalist Guilio Carmassi—show #89 should be as awe-inspiring as the first. "Chris (Potter) is regarded as one of the two or three great saxophonists to emerge in his generation. ... His improvisational skill is astonishing," Metheny says with admiration. "Antonio (Sanchez) has been my main playing partner for the last 15 years. We have a special rapport that's very rare."
Metheny, proud to play with this group of musicians, gives due respect to each of them. "Ben Williams is a relative newcomer. ... He was the winner of the Thelonious Monk International Bass Competition in 2009," he says. "Giulio Carmassi is the wild card. ... Besides being an excellent piano player, he's a really good trumpet player, saxophonist and guitarist which opens up a whole new palette for me in terms of writing for the group."
Another wild card is the inclusion of Metheny's Orchestrion Project, a large array of automated instruments that Metheny controls with his guitar. The 
Orchestrion is the culmination of Metheny's boyhood fascination with his grandfather's player piano, years of research, and robotic technology. "After four years, I still can't explain how the Orchestrion works, and people still don't know what I'm talking about," Metheny says. "When they see instruments playing by themselves, it's like magic. For me, it's this great, full element woven into the compositional fabric and a big chunk of what I do as a musician."
Pat Metheny Unity Group performs at 8 p.m. Feb. 3 at Jackson Academy Performing Arts Center (4908 Ridgewood Road). Doors open at 7 p.m. Tickets are $43.50-$48.50. Call 601-292-7123 or visit ardenland.net for tickets. Visit patmetheny.com for more information.