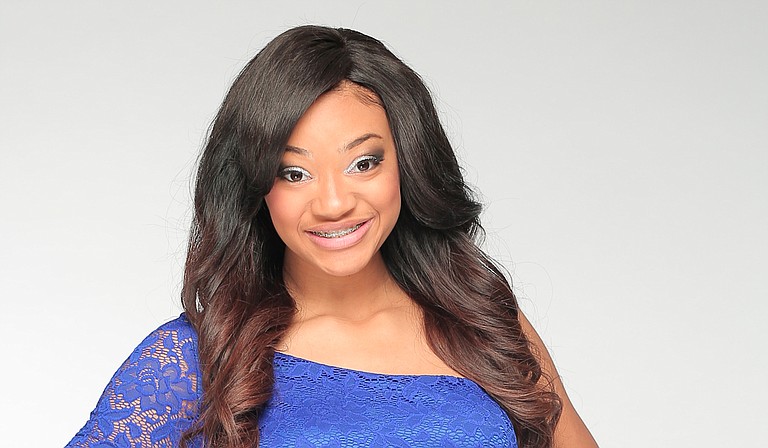 Wednesday, April 29, 2015
Clinton High School senior Sunjai Williams lives her life beyond the expectations of most 18-year-olds. As a high-schooler and a cast member on the Lifetime Television reality show "Bring It!," Williams is succeeding in two different worlds. In school, she's an honor student who loves math and is bound for college in the fall. She's been accepted at Xavier University, the University of Mississippi and Mississippi State University, but hasn't decided which to attend yet.
On "Bring It!," she is a member of "The Dancing Dolls" who is about to embark on a solo career.
"I never thought that I would be at this point in my life right now," Williams says. "It's very exciting for me."
Williams was born in Flowood and grew up in Clinton. She started dancing at age 5 as one of the youngest members of the Jackson Stepperettes and has continued throughout her childhood. When Stepperettes coach Ann Hartwell retired in 2009, Williams joined the Showstoppers. Along with her love of competitive majorette dance, Williams also discovered she has a mind for math.
"When I was in fifth grade, I had a really great math teacher. Even though I was in fifth grade, he taught me sixth-, seventh- and eighth-grade work," she says. "So when I got to those grades, math was easy."
Though she's already completed enough math credits to graduate this year, Williams is taking trigonometry and advanced algebra.
In 2012, Williams and her sisters, Sky and Star, joined "The Dancing Dolls" and began working with its tough-love, competitive dance coach, Dianna Williams. She auditioned for "Bring It!" in 2013 and became a feature member. Since the program premiered in 2014, her popularity on the show has been overwhelming. In November, Williams launched a line of cosmetics called "Give 'Em Face by Sunjai."
Balancing her responsibilities is a challenge. She rehearses four hours after school on weekdays and competes every Saturday or Sunday. On her one day off each week, she sleeps and spends time with her friends.
"I used to practice two days a week," she says. "Since the show began, I have to go to school, come home, do my homework and practice dancing with my sisters ... for an hour before practice (with the team). If I don't finish my homework before practice, I have to come home and do it at 10 p.m."
As the school year ends and graduation approaches, Williams is gearing up for her first dance tour as a solo artist.
"I'm trying to connect with my fans before I start college," she says. "I plan to continue. I'll have to work out my schedule because I don't want to stop dancing and performing. It's kind of hard to be doing all this then going through the big transition of going to college, but I love dancing. This is my life."
Be sure to also check out JFP's stories on Dancing Dolls founder Dianna Williams and Dancing Dolls member Kayla Jones.