Wednesday, February 18, 2015
I'm something of a fan of Richard Florida and his "Rise of the Creative Class" thesis. (Don't roll your eyes.) We wrote about the potential of the city's creative class in the first issue of the Jackson Free Press back in 2002, and it's come up again quite a bit since then in my columns.
I believed then, as I believe now, that there's significant opportunity for Jackson to be a hub of creativity and productivity by connecting some important dots.
Those dots include the universities and medical centers; state government and the abundant nonprofits; the friendliness of our people and low cost of living; the "small city" possibilities that can bring people together to collaborate and innovate—and just kind of care about one another.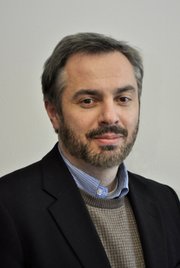 Just this month, I've started another foray into the creative-class universe. I enrolled in an online class called "Principles of Economic Development: Building Tomorrow's Cities Today." The class is part of a new certificate program offered by New York University under the auspices of the Initiative for Creativity and Innovation in Cities, which is directed by ... Richard Florida.
So far, only a little more than a week in, I've already been introduced to a theme that will likely run throughout the course: "human capital accumulation." It's perhaps the most important thing to worry about if your goal is successful economic development in the 21st century, where so many new industries are "idea-intensive" (rather than, say, "capital-intensive").
What does it mean? When human capital accumulates—when people cluster, come together, mix and discuss—great things happen. And it's in urban environments where people can most easily cluster together around certain topics or art forms or technologies. Innovations can catch fire because one person's ideas are soaked in the kerosene of other people's reactions and improvements—clusters of folks working on similar projects who gather and discuss and criticize and cajole and encourage.
For the 12 years we've been publishing the Jackson Free Press, I've seen promising things happen along those lines here in Jackson. Fondren, of course, stands out as a huge beacon of creative-class success and the economic development that can accompany it. (Just think what it'll look like in 18 or so months with sizable new residential options on two different corners of the Fondren business district.)
It's hard not to see the University of Mississippi Medical Center's catalyzing influence for some of what's happening in Fondren. The campus has opened up significantly to residents over the past decade, and that effect will become even more pronounced as UMMC continues developing to the west of its current campus and up into "north" Fondren when the telehealth center opens on Meadowbrook Road near the old McRae's building.
Another significant step for Jackson's creative class has been the development around Jackson State University and the university's increasing relationship with its surroundings. Yes, there are beautiful new buildings and amazing innovations such as JSU's cutting-edge approach to creating learning resources; their iPad initiative and Create lab are world-class programs.
Even more exciting to me is the way that Jackson State seems to be embracing the role of urban university in Jackson. And Jackson is, in many cases, embracing JSU in return. From developments such as the JSU Institute of Government building opening soon on Capitol Street downtown to what generally feels like more services and programming for the community—talks, lectures, professors in the media, on local boards—JSU is another spark.
What doesn't human-capital accumulation mean? Big, bold real-estate projects. At least, not at first. Frequently, "economic development" is interpreted to mean something that ends up looking like "supporting real estate development." It's the tax incentives, the "redevelopment authority," the "urban renewal" initiatives. And don't get me wrong—that can certainly a part of it. But what the idea of human-capital accumulation tells us (as opposed to physical capital accumulation) is that we don't have to wait on the big projects to get finished, and we don't necessarily need a new building or annex or water feature before we can start (or continue) developing economically.
To my mind, Fondren proves the point. It was never a "build it, and they will come" economic-development project. It happened much more organically than that. Sure, some developers got in early and took risks there. But they were smart business people who were already on the ground and could see that people were coming. So, they built. And more people keep coming.
The "three Ts" of Richard Florida's thesis in the "Rise of the Creative Class" are "talent, technology and tolerance." Talent is what we're already talking about—finding, connecting and attracting human capital; we know from the numbers confirmed in the revision to "Rise of the Creative Class" in 2014 that Jackson ranks fairly well (79th metro of any size) as a creative-class city in terms of the percentage of our workforce in creative-class jobs.
From there we turn to technology: The hospitals and universities are leading the way, but here, I think we could get some in the hands of folks on the ground. What's the next initiative for an incubator or innovation lab or something on the streets where people can get their hands on good technology?
This not-fully-developed thought has been bugging me. Any of you who attended the Best of Jackson party this past January enjoyed a fun little party in the Landmark Center downtown—formerly BellSouth/AT&T headquarters in Jackson. It makes me wonder about the "wires" going into that building or buildings like it downtown that are now mostly unoccupied. Maybe there's "good bones" there to support a co-working or innovation lab of some sort? Some cheap rents to get some human capital accumulating?
And then there's tolerance, which is a nice "t" word, but I prefer something more active such as embracing our diversity. Our efforts at economic development in Jackson should be uniquely "Jackson" and fully diverse in their approach to both our challenges and solutions. That means lots of human capital at the table and lots of ideas to cluster around.
Jackson needs people to innovate not just on shiny tech topics, but also on the questions of poverty and job creation, crime prevention, food pathways, municipal infrastructure, transportation, entrepreneurship and wealth creation. Given our high concentration of creative class workers—and universities and teachers and business leaders and non-profit thought leaders—we should be able to pull this off. It'll be worth it—and it might even be fun.
Todd Stauffer is the president and publisher of the Jackson Free Press and BOOM Jackson magazine. Email todd@jacksonfreepress.com.