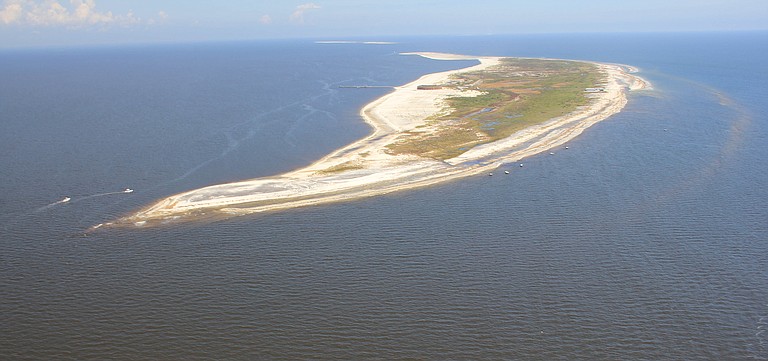 This story appeared on The Daily Climate.
This year, hundreds of thousands of lucky folks will hike up glacier-tipped mountains, cast flies at world-class salmon, or just take a bunch of selfies at Alaska's Denali National Park and Preserve.
But, if park officials have their way, those same people will go home with some homework.
The park's iconic glaciers are melting. Its snowshoe hares are losing their cover. And interpreters don't mind sharing these warnings about a changing climate and sending visitors away with a directive to be nicer to the Earth when they go home.
According to a recent survey almost half of people go home heeding the advice.
"The numbers really showed us, the message is clear," said Langdon Smith, an associate professor and geographer from Slippery Rock University who was the lead author of a new study about the survey and the National Park Service's climate messaging.
"According to the survey (the National Park Service) should continue trying to teach people about climate change, the message is going over very well with visitors," Smith said.
Denali National Park, which is about 240 miles north of Anchorage, is one of the more notable examples in national parks' shift in tone to educate and spur action on climate change.
The survey, conducted in Denali during the busy month of June 2012, found that 93 percent of the 247 respondents said the National Park Service should teach sustainability, and 78 percent said it should teach about climate change.
People learned, too. Thirty-nine percent reported learning more about climate change, and 42 percent said they went home after Denali wanting to do more to reduce the impacts of climate change.
The results suggest "that visiting Denali opened their eyes to some very real consequences of which they were not previously aware and serves as a reminder of the value of national parks as educational landscapes," wrote Smith and colleagues.
The National Park Service for decades had various programs to reduce its environmental footprint. Some were climate-related, and some were not.
"Visiting Denali opened their eyes to some very real consequences of which they were not previously aware."
But, as climate change projections became dire, the agency's position shifted to one of more urgency. In the fall of 2008, agency Director Jonathon Jarvis testified before Congress about climate change, and "blew it wide open," said Jeffrey Olson, public affairs officer with the National Park Service.
Jarvis wrote in a 2010 report that he believed climate change to be "fundamentally, the greatest threat to the integrity of our national parks that we have ever experienced".
That spurred the 2012 Green Parks Plan, which went beyond stressing sustainability at just the parks. The plan had familiar environmental directives like "greening" vehicles and reducing emissions, but it also pushed to encourage visitors to take such practices back to their communities, a "very purposeful" strategy, Olson said.
"Yes, we care about what will happen to the parks—the visitor experience," Olson said. "But we want people to learn and see things at the park that they can bring home."
Some of it comes from a purely economic and efficiency standpoint. National parks use a lot of energy. According to Smith's study, 67,000 structures in the national parks use as much energy as about 15,000 households, costing roughly $44 million.
But most of this grew out of seeing real changes at parks, Olson said. "Lost ice caves in Mount Rainier National Park ... receding glaciers, pika habitat problems in the northern Rockies ... things like that were poster things, but also things like Joshua trees getting hit, Southwest getting drier, fire seasons starting to change," Olson said. "We started seeing these severe weather things everyone's talking about now back in mid-2000s."
In Denali, the most striking change is the park's glaciers, which are retreating about 66 feet per year, according to National Park Service estimates.
In response, park interpreters use sled-dog demonstrations to talk about reducing emissions and snowshoe-hare talks to bring up the issue of earlier snow melts, according to Smith's study.
In addition, some interpreters hand out pamphlets describing how people can reduce their environmental footprint when they return home, encouraging behaviors such as energy reduction and water conservation.
Olson said, despite the potential for political opposition, the agency will continue keeping climate change at the forefront of its outreach and communication.
"It's the right thing to do environmentally, and it helps our landscape, visitors and neighboring communities," Olson said. "We're trying to do right thing for these 407 parks we have."