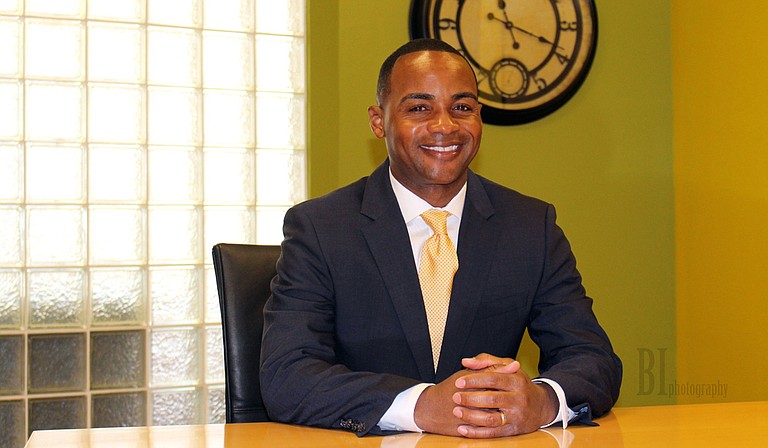 The U.S. Small Business Administration named Rod L. Hill, co-founder of Integrated Management Services, the 8(a) Graduate of the Year for both the state of Mississippi and the SBA Southeastern Region. The Southeastern Region includes Alabama, Florida, Georgia, Kentucky, Mississippi, North Carolina, South Carolina and Tennessee.
The SBA presented Hill's awards at the SBA Mississippi District's 2015 Small Business Week Luncheon on Tuesday, May 5. The 8(a) Graduate of the Year award recognizes outstanding businesses that have graduated from the SBA's 8(a) Business Development Program for government contracting.
The 8(a) Business Development Program is an assistance program for socially and economically disadvantaged owners with at least 51 percent control of their small businesses. To meet requirements, the owners of the business must be American citizens, whether from birth or by naturalization, who prove both social disadvantage and economic disadvantage. The business must demonstrate its potential for success, as well as principals that show good character. Participation in the program is divided into two phases over nine years: a four-year developmental stage and a five-year transition stage.
Hill's lifelong interest in engineering grew out of his family's extensive involvement in the construction industry.
"My father, grandfather and several uncles all work in construction, so I suppose (it) was just natural that I became interested in the business growing up," Hill said. "In high school, I started wanting to be involved in transportation and engineering ... so I researched what it would take to get an engineering degree and went for it."
Originally from Fort Pierce, Fla., Hill, 44, came to Jackson 27 years ago. He attended Jackson State University from 1988 to 1993 and graduated with a bachelor's degree in mathematics. He then attended the University of Mississippi from 1993 to 1995 and received a master's degree in civil engineering.
Hill founded IMS, a full-service consulting firm with an emphasis on engineering services and project management, in 1996. IMS entered the SBA 8(a) Program in 1998 and graduated from it in 2007. IMS offers engineering and construction administration services on many types of engineering projects, including civil, environmental, wastewater, structural and transportation. The company, who has its headquarters in Jackson, also maintains offices in New Orleans, Shreveport, La., Memphis, Tenn., Houston and Baltimore, and has 180 employees nationwide.
One of IMS' priorities is supporting small, disadvantaged and women-owned firms through partnerships and collaborations.
"We know that small (businesses) and women-owned businesses face many struggles, so we bring them on board with us and do everything we can to support them," Hill said. "They need opportunities to grow, and we need their help to bring together smart, creative ... positive people to grow our city."
Hill and his wife, Tesia, have two daughters, Dorian, 17, and Dallas, 11.
For more information about the 8(a) Business Development Program, visit SBA's website.