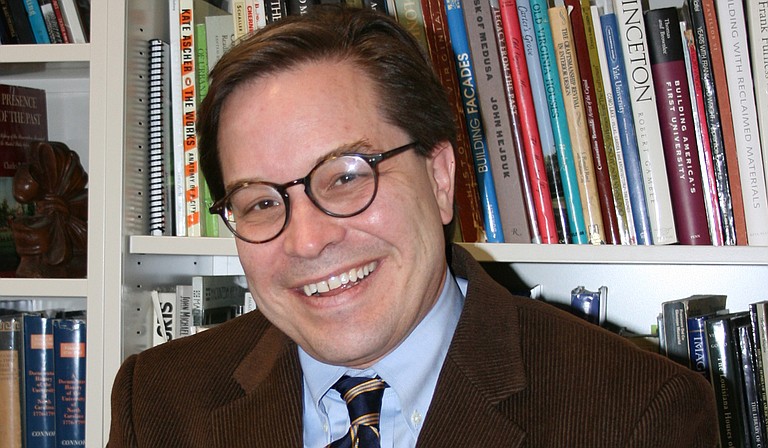 Seeing historic buildings such as the Old Capitol or the Governor's Mansion wasn't a phenomenon for a teenage Paul Kapp. It was not until he left Jackson and went to college and studied architecture that he began to appreciate buildings such as those.
For the last seven years, Kapp has been an architecture professor at the University of Illinois at Urbana-Champaign. Before that, he was a lecturer and historic architect at the University of North Carolina at Chapel Hill for nearly seven years. In 2003, while working there, he was given the chance to rebuild the university's Gerrard Hall. During the reconstruction, Kapp became interested in the work of the building's first architect, William Nichols, who also designed the Mississippi Governor's Mansion and many other buildings in the South.
After learning what an extraordinary career Nichols had and his influence on several southern states, Kapp got the idea for his latest book, "The Architecture of William Nichols: Building the Antebellum South in North Carolina, Alabama and Mississippi" (University Press of Mississippi, 2015, $60).
After receiving money from the Charles Peterson Fellowship for The Athenaeum of Philadelphia in 2005, Kapp traveled to North Carolina, Alabama and Mississippi to further research Nichols' work. 
 The book is a biography and review of the architect's surviving work and follows his journey from living in England to renovating the American South. Nichols' other Mississippi works include the Old Capitol, the state penitentiary, buildings at the University of Mississippi, many churches and other public buildings.
In researching some of Nichols' work in Jackson, Kapp connected with Todd Sanders, a local architectural historian. Sanders helped Kapp uncover the mysteries in Nichols' Mississippi creations.
"There's very little out there about what (Nichols) did," Sanders said in a review for the book. "For someone who left so many remarkable buildings, there's not a lot that's out there about him. It's kind of odd."
Much of Nichols's work was destroyed during the Civil War and in the years after, so Kapp says some of the research was incomplete. Together, Kapp and Sanders fit together the missing pieces and figured out, based on various buildings' styles, locations and structural designs, which in the state can be attributed to Nichols.
"He did a lot in Jackson," Kapp said. "... By being the first trained architect in these states, he really made an impression in how the states would look."
Kapp and Sanders will present the book and information about Nichols at History Is Lunch on Wednesday, May 27, at the Old Capitol Museum (100 N. State St., 601-576-6920) from noon to 1 p.m. The event is free.
"I studied his work, so to actually talk about it will be exciting," Kapp said. "You do all this work, and to discuss it with the building all around you will be thrilling."
Kapp hopes for a good crowd at the event with whom to share his discoveries on Nichols and also on the city of Jackson.
"It's our hope that people would read the book and realize that great architecture is not just in Rome and other places," Kapp said. "It's all around us. It's in Jackson."