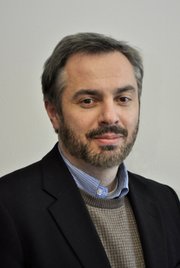 Spring weather, barbecue and canned beer on ice mean a little something extra at the Jackson Free Press in the month of May, because it's also the annual announcement era for a few of the key journalism award contests that we are a part of every year.
This particular May has been a banner month for us, with seven awards from the Green Eyeshades, which the Southeastern chapter of the Society of Professional Journalists presents, and we're finalists for four awards from the Association of Alternative Newsmedia, which represents city and regional news media throughout North America.
So, first of all, cheers to our staff and freelancers who got their names called this year. Donna Ladd and R.L. Nave lead a list of great contributors to these award-winning pieces, not the least of whom is former editor-turned-freelancer Ronni Mott, who once again helped lead the team for a first place in Public Service from SPJ for her coverage of the Michelle Byrom case. Her in-depth coverage led to the reversal of Byrom's conviction and the ordering of a new trial in spring 2014. (While we don't know the order of winners yet in the AAN awards, Ronni and the team are also a finalist for Public Service in those awards for that same series.)
Ronni has a history of winning awards on pieces that tell the under-reported story of domestic violence in Mississippi; her story "Did She Have to Die?" received similar honors from AAN back in 2009, and she's worked this beat hard in an effort to bring greater awareness to the issues of domestic violence and women's rights in Mississippi.
Two other important themes emerged in the JFP's award-winning coverage: campaign transparency and LGBT issues.
Here at the Jackson Free Press, we've been proudly reporting on LGBT issues since our founding, and it used to be lonely out here. Now, as some progress has been made and some other push-back has been fended off (or at least defended against), it seems that a much larger team of writers and reporters deserve credit for the coverage in 2014 that won first place in the special General Reporting category for R.L. Nave, Haley Ferretti and Anna Wolfe.
Many people agree that LGBT issues are the civil-rights issue of our era (along with, of course, all the other civil rights issues that haven't yet been completely worked out—looking at you, Ferguson PD), so it's with a great deal of satisfaction that we're able to say the JFP leads on this issue in this state. Indeed, the AAN award, which is in a special category for LGBT and Gender Equality issues, will celebrate the work of many additional contributors to our pages last year—in addition to R.L, Donna, Haley and Anna—including Trip Burns, Dustin Cardon, Zack Orsborn, former intern-turned Hollywood actor Kit Williamson, and LGBT rights activists Eddie Outlaw and Joce Pritchett (a plaintiff in Mississippi's same-sex lawsuit), both of whom contributed powerful columns about their lives with their same-sex spouses in the state.
The next issue? The fabulous finances of Mississippi political races—first place in Politics Reporting from the Green Eyeshade awards went to Donna, R.L. and Anna for their coverage of Elections and PAC Transparency in 2014. While many people have joined us on some other key issues in Jackson and Mississippi, this one still seems to elude most of the other media. How come it's so important to know who is funding our candidates? Because if you don't cover this stuff, and, believe me, it's the truth that people in powerful places really don't want it covered, then you just get even more of the special interests writing their own ticket in the Capitol or City Hall. I appreciate the largely thankless service that our editorial team does on campaign financing and open records in this state, angering people in all parties, and I'm glad to see both SPJ and AAN recognize them for their fight for transparency.
This next one might surprise you: Donna Ladd and R.L. Nave are both winners. Big time. Plus, they get awards for what they do! (See what I did there?)
R.L. gets the third-place nod from SPJ for his on-the-ground coverage of Ferguson in a special cover story he wrote last year about the town where his grandmother lives, the second-place award for his coverage of jails and juveniles in Mississippi (another critically important beat), and he shared first-place honors with Donna on their editorial writing on corruption, transparency and school choice.
Donna took her perennial first place in Serious Commentary from the Green Eyeshades (by my count she's now won that award seven years in a row) for her editor's notes, this year focused on race, LGBT rights, women's rights and domestic violence. (She's also a finalist in the AAN category Political Columns for similar pieces.) What Donna has to say doesn't make her popular with everyone who reads it, and there are certainly forces out there that would like people to hear less of what she has to say. But it's pretty tough, at this juncture, to question whether or not she's good at saying it.
My hope is that you will congratulate our staffers and freelancers when you see them, and recognize that it takes a great deal of effort and focus to do this kind of often-unpopular work—something we're all proud to be a part of and that you, hopefully, enjoy reading and feel makes a difference.
It makes me particularly happy and humble to work with such a talented crew of folks year in and year out at the Jackson Free Press, as we cement our reputation in the southeast and nationally as the little paper that wins all those darned awards. We couldn't do it without a dedicated staff of people who don't win enough awards in my opinion—sales and marketing, bookkeeper and office management, distribution, art and photography—but who nonetheless make it possible for us to put out an excellent product every week.
And, of course, we wouldn't be here without readers like you and the advertisers who make it all work. I haven't yet won an award for saying this—at least not this year—but I'm going to plug away at it anyway ... don't forget to Think Local First! (Speaking of awards, the checks have all been written for Chef Week; see the winners on Page 35.)
Shop and dine with locally owned, locally managed businesses that employ our citizens, give back to this community, reinvest their wealth in greater Jackson and work hard to make this a great place to live. As a rare locally owned media outlet, we stand with them every day.