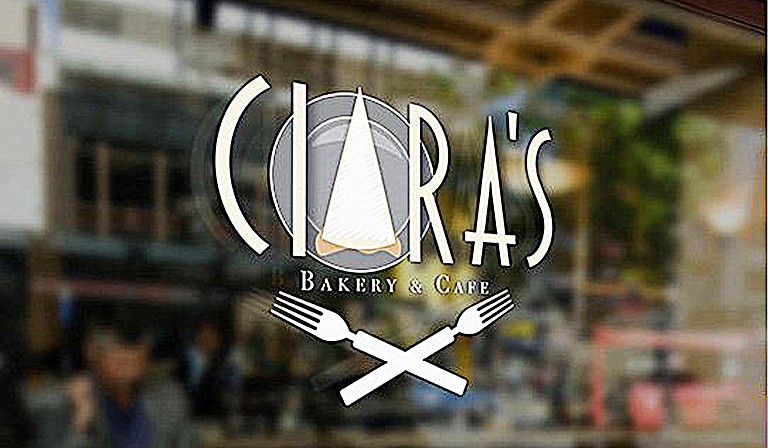 A previous version of this story incorrectly attributed a Facebook post to Mary Kelly. The Facebook post was made by Mallory Lewis. We apologize for the error.
Ciara Brown, a Terry resident who honed her cooking skills at Cordon Bleu College of Culinary Arts in Atlanta, opened Ciara's Bakery and Cafe (870 Avery Blvd N., Ridgeland) on Aug. 13 this year. Brown calls her restaurant "a one-stop shop where you can taste the difference." Ciara's offers southern-style blue-plate meals at an inexpensive price, as well as plenty of desserts and custom cakes for all occasions. The restaurant also has imported and domestic craft and draft beers, as well as coffee and hot tea.
"Cooking has always been a passion of mine, ever since I was little and would help with Thanksgiving dinner and bake apple pies with my family," Brown said. "I went to college to study culinary arts rather than baking, but people who tried my baked goods said they were great and soon started asking me to make custom cakes. I went with (it), and it ended up turning into a business. Ever since, I've been trying new recipes and adding them to my menu as I went."
Brown also rents her space out for use for any occasion whenever the restaurant is closed. Ciara's also has a room reserved for large gatherings during normal business hours that fits 25 to 30 people. Ciara's is open Tuesday through Saturday from 11 a.m. to 6 p.m., and Brown is planning to eventually extend the Friday and Saturday hours to 9 p.m.
The restaurant's wing flavors include lemon pepper, garlic Parmesan, Hawaiian plum barbeque, spicy barbecue, spicy Thai peanut and "lava." Ciara's is also currently offering $25 gift cards for only $12.50 via jfpdeals.com.
Ciara's daily menu can be viewed at ciarasbakeryandcafe.net or on Facebook and Instagram @ciarasbakeryandcafe. For more information, call 601-707-8530.
Sal & Mookie's Makes Hot 100 List
Pizza Today magazine, which annually ranks the largest independent pizza shops in the United States based on sales, named Sal & Mookie's New York Pizza & Ice Cream Joint (565 Taylor St.) as No. 35 on its Hot 100 list. The original Sal & Mookie's location is in Jackson's Fondren neighborhood, and the pizzeria also has a second independently owned location in Biloxi, which opened in May 2015.
Jeff Good and Dan Blumenthal, owners and operators of Mangia Bene Restaurant Management Group, opened Sal & Mookie's in 2007. Mangia Bene also includes BRAVO! Italian Restaurant and Bar and Broad Street Baking Co.
For more information on Sal & Mookie's, call 601-368-1919 or visit salandmookies.com. View Pizza Today's entire Hot 100 Independent Pizzerias list at http://www.pizzatoday.com/departments/features/2015-hot-100-independent-pizzerias/.
Pie Five Opens in Flowood
Pie Five Pizza (96 Laurel Park Drive, Flowood) opened Friday, Oct. 2. The five in the pizzeria's name refers to five minutes or less, which is how quickly the restaurant creates made-from-scratch pizza for customers .
Customers can choose from numerous combinations of farm fresh ingredients, artesian sauces and handcrafted crust varieties. The pies bake in just 145 seconds in a custom-designed, state-of-the-art oven.
First opened in Texas in 2011, Pie Five now has 65 locations nationwide, including one inside the Hard Rock Cafe in Biloxi. Plans are also underway to open locations in Clinton and Brandon.
The pizzeria is open every day from 11 a.m. to 10 p.m. For more information, call 769-243-6180 or visit piefive.com. The Flowood Pie Five also expects to have a Facebook page within a few weeks.
Cups Fondren Celebrates Renovation
Cups in Fondren (2757 Old Canton Road) is hosting an all-day celebration Friday, Oct. 9, in honor of 22 years of business and the completion of recent renovations. Signature Cups drinks, such as Blondie and Brunette lattes, will be 50 percent off the entire day, and the cafe is offering giveaways and special pastries free to customers while they last. Baristas will give out free drinks to the first five customers who relay a password Cups will share on its Twitter page @cups_roasters and @CupsFondren. Cups' Friday hours are 6 a.m. to 11 p.m. For more information, call 601-362-7422 or visit cupsespressocafe.com.
Julep Closes
Julep Restaurant and Bar—the sister establishment of Mint the Restaurant at the Renaissance in Ridgeland, which filed for bankruptcy in June—has now closed as well. Many Jacksonians, including restaurateur Jeff Good, have been mourning the loss of Patrick and Mary Kelly's frequent Best of Jackson award-winning bar on social media.
"Saddened to learn of the closing of Julep, our 13-year-plus neighbor in Highland Village Shopping Center," Good posted on Facebook. "From the day they opened, Patrick Kelly and Mary Arnold Kelly pushed the boundaries offering a unique twist on Southern/American food with a healthy serving of fun. They built a corporate culture second to none ... their staff a true family ... they even got their own hashtag, #julepnation.
"You ran the race very well, Patrick and Mary. You provided an extraordinary place for sustenance of the body and the soul. Thank you for what you did for Jackson. We all hope to see something great spring forth with your stamp on it in the future."
Members of Julep's staff also spoke out about their sadness over the Kellys' establishment departing the Jackson restaurant scene.
"Working at Julep has been, without a doubt, the most rewarding and positive experiences yet," Mallory Lewis posted on Facebook. "I absolutely love everyone I have met and all the opportunities I have been blessed with while working here. Thank you to all that have made this place home, the amazing regulars and, of course, the incredible kitchen staff! Love you all!"
More Restaurant Closures
Julep isn't the only restaurant the Jackson area has lost in recent days. The Islander Seafood and Oyster House (1220 E. Northside Drive) is closing, although owner Chris Jacobs declined to comment on the matter. The Ridgeland location of Applebee's (900 E. County Line Road) has also closed, but Applebee's media relations could not be reached for comment.