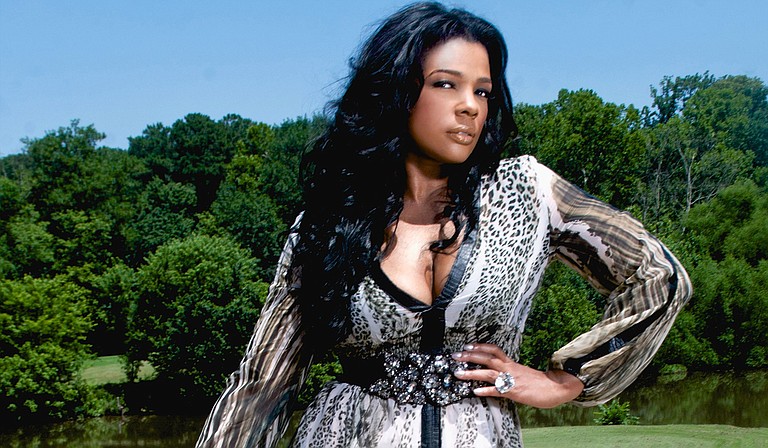 Wednesday, October 7, 2015
With its focus on local food, fashion and entertainment, the City's "We Are Jackson" weekend, which runs from Thursday, Oct. 8, to Sunday, Oct. 11, aims to combat an age-old falsehood: "There's nothing to do in Jackson."
For those who need a little proof, the City created "A Night of Divas," which is Saturday, Oct. 10, at Thalia Mara Hall.
Blues icon Bobby Rush sponsors this showcase of powerhouse female vocalists that includes local favorites such as blues and soul artist Jj Thames, neo-soul songstress Tawanna Shaunte, jazz singer Pam Confer and Memphis, Tenn.-based performer Jabria Randle, as well as a performance from Grammy Award-nominated singer-songwriter and star of the now-cancelled reality TV show "R&B Divas: Atlanta," Syleena Johnson.
Brad Franklin, the marketing specialist for the City of Jackson, organized many of the "We Are Jackson" events, including "A Night of Divas," which he calls "the first of its kind." He wanted to create an event that showcased Mississippi talent and gave people an opportunity to show their support. As most concerts have a mix of male and female artists, he thought it would be fun to see an all-female lineup, showing the diversity that not only exists in the genres but also within female musicians.
"One of the things I wanted to start doing was doing things outside of the box," Franklin says. "Let's treat our city like it's one of the bigger cities. It's all about your attitude. Let's put our homegrown artists on the same pedestal as some of these other big names."
The concept for the "We Are Jackson" weekend came from Mayor Tony Yarber's idea of the "season of festivals," which is the height of the event season in Jackson, from the Mal's St. Paddy's Parade in March to Jacktoberfest on Oct. 16.
"We want citizens to come out and have a good time, so folks can never say there's never anything going on in Jackson," Franklin says. "We are the entertainment capital of the state, and we need to start acting like it."
Confer says performing with so many of her colleagues on the same stage, supporting and lifting each other up, is empowering. She says events like "A Night of Divas" let Jacksonians see the cooperative side of local music.
"We can show that different genres don't have to compete with each other but rather enhance one another," she says.
Thames, who has always been a fan of Johnson, says there's just as much to look forward to about performing with her fellow divas as there is about helping further Jackson's status as a hub of entertainment. While Thames is originally from Michigan, she has long been a local favorite in the soul scene and says she feels honored to be a part of Jackson's premier artists.
"I tell people that Detroit gave birth to me, but Jackson, Mississippi, musically, raised me," she says.
"A Night of Divas" is at 7 p.m. on Saturday, Oct. 10, at Thalia Mara Hall (255 E. Pascagoula St.). Doors open at 6 p.m. To purchase tickets, call 601-353-0603 or visit ticketmaster.com. For more information, find the event on Facebook.