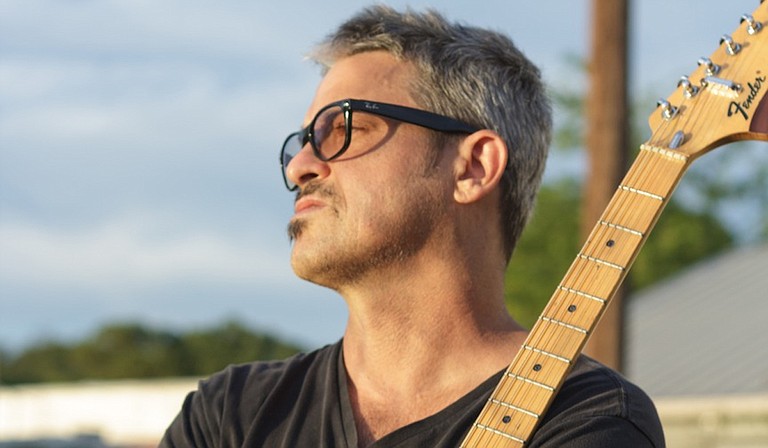 Wednesday, October 7, 2015
When Jackson singer-songwriter Jason Daniels realized that the time was right for a vinyl re-release of his 2013 debut album, "Dashboard Visions and Rearview Reflections," it wasn't just about sound quality and having a product. While growing up in St. Helena, Calif., his love of records was one of the first inspirations for writing his own music.
"Just as far as the creative process goes, my first love is vinyl," Daniels says. "... I've still got records that I grew up with that I love listening to, so to actually be able to hold a disc (I made) in my hands, put it on the turntable and drop the needle is a completion of the process when I was a little kid and wanted to be a musician."
From there, the timing came down to simple economics, he says. People aren't buying CDs anymore, and vinyl has only grown in popularity since he first released "Dashboard Visions." The new vinyl, which is scheduled for release in mid-November 2015, gives him a physical product. Even without the strenuous media campaign that came with the initial release, there's still plenty of work and expense in reissuing the album on vinyl, including re-mastering and duplication.
"There are just so many different levels that go on simultaneously with everything that encompasses putting out music, whether it's touring or booking locally," Daniels says. "Then, there's the press, and there's social media, so this is kind of like another one of those things on the list. But it's maybe a little bit of a vanity item for me just because, growing up with records, to have something I created on vinyl is the neatest thing."
Another "one of those things" is balancing out-of-state shows and building a local fan base. It's possible to book mostly local shows, Daniels says, but that would risk over-exposing himself to his home market. He recalls a conversation he had with Ardenland owner Arden Barnett after moving to Jackson from Nashville, Tenn., in 2012.
"Arden said, when I first moved to town and reached out to him about some booking and things like that, something that I completely understand," Daniels says. "He said he's not interested in booking bands that are playing every week everywhere. ... People are going to get tired."
To avoid that, Daniels only performs about twice a month in Jackson. At other times, he tours and tours smart. He kicked off the first round of his "On the Highway" shows, which put him in states such as California, Arizona, Nevada and Colorado, in May. The second leg of the tour begins Oct. 16 and includes five more performances across Colorado, which Daniels considers one of his target markets.
"I just kind of look at what's going on, what the trends are and where bands I like are playing, and I take it from there," he says of choosing his tour locales.
Daniels wrote and performed his roots-based music in Nashville for eight years before moving to the Magnolia State and has struggled at times with finding backing musicians here because there are far more "great musicians in Jackson" who are happy staying that way. However, touring out of Mississippi comes with its own benefits.
"The thing I like about being a musician out of Jackson is that it's kind of the cradle of American music, you know, located right between Memphis and New Orleans, Texas and Birmingham," Daniels says. "And it carries a lot of weight. People might not think that. ... It certainly gives you some credibility because you're standing behind all the people who came before you." Daniels hopes to create a "three-hour circle" around Jackson in the next year, adding regular gigs at venues in cities such as Hattiesburg and Oxford. Then, maybe a year or so down the line, he'll be selling vinyl of his sophomore album to music fans in Europe.
Jason Daniels performs at 10 p.m. Friday, Oct. 9, at Fenian's Pub (901 E. Fortification St., 601-948-0055). For more information, visit jasondanielsmusic.com.