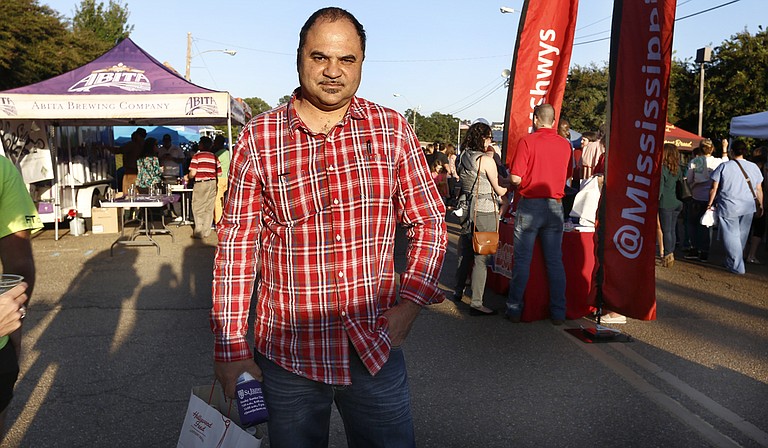 Thursday, October 8, 2015
JACKSON, Miss. (AP) — Mississippi Gov. Phil Bryant's campaign is running its first TV commercials this election season, but a new analysis shows his Democratic challenger, truck driver Robert Gray, hasn't bought any air time.
Bryant has spent an estimated $90,110 for TV ads so far, according to figures released Thursday by the Center for Public Integrity.
Gray shook his head when he was told how much Bryant has spent nearly a month before the Nov. 3 election.
"We're about $86,000 or $87,000 short of that," Gray told The Associated Press on Wednesday at the state Capitol.
He was talking about his entire campaign fund, compared to the amount Bryant has spent TV spots. Gray said he believes Bryant is doing a poor job of running the state, and said he hopes voters watch the governor's commercials.
"Now, they have someone to blame on the condition of our state and the condition of their livelihood," Gray said.
Bryant listed $2.8 million in campaign cash in his most recent finance report filed in late July, and candidates' next finance reports are due Friday. He says in a commercial that Mississippi's economy has improved and the unemployment rate has dropped during his nearly four years as governor.
"We've balanced our budget and signed into law 49 targeted tax cuts," Bryant says.
The Center for Public Integrity analyzed data about political advertising on broadcast television from Kantar Media/CMAG, a media tracking firm that monitors 211 media markets around the country and offers a widely accepted estimate of the money spent to air each spot.
The figures cover ads that aired through Monday, yet they represent only part of the money spent on political advertising. They don't include ads for radio, online, direct mail or TV ads on local cable systems. The estimates also don't include the cost of making the ads.
The Mississippi TV markets included in the analysis are Biloxi, Columbus/Tupelo, Greenwood, Hattiesburg/Laurel, Jackson and Meridian. The analysis also includes spending for Mississippi political commercials airing in the Memphis, Tenn., TV market, which reaches into northern Mississippi.
The attorney general's race is the most competitive in Mississippi this year because the GOP is trying to unseat Jim Hood, the only Democrat remaining in statewide office. Republican challenger Mike Hurst continues to outspend Hood for TV commercials, although Hood's rate of spending increased by more than Hurst's in the past week.
Hurst spent an estimated $352,210 through Monday. That's an increase of $78,690 from figures reported last week.
Hood, who's seeking a fourth term, spent an estimated $334,510, an increase of $116,920.
The analysis shows a group called Public Integrity Alliance — not connected to the Center for Public Integrity — has spent an estimated $78,950 on TV ads that criticize Hood. That is an increase of $29,720 since last week.
The analysis shows no recent spending for TV ads in other statewide races. It also does not include spending on ads for or against school funding proposals that will be on the ballot.