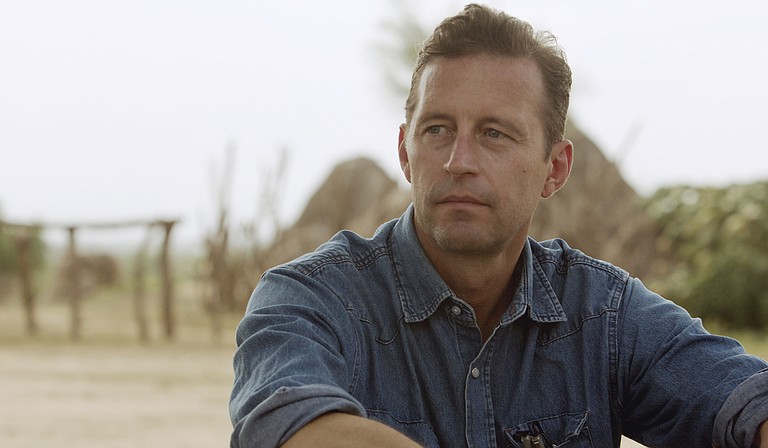 Writer Richard Grant's life has taken him all over the world. He was born in Malaysia and spent his youth in Kuwait and London, where he later earned a history degree from University College before moving to the U.S. in the early 1990s.
In his first book, 2003's "American Nomad: Travels with Lost Conquistadors, Mountain Men, Cowboys, Indians, Hoboes, Truckers and Bullriders," Grant shared his experiences from living as a nomad in the American West. His second release, 2008's "God's Middle Finger: Into the Lawless Heart of the Sierra Madre," explored one of Mexico's most legendary and dangerous landscapes. Then, in his third book, 2011's "Crazy River," he traversed the mystic and misunderstood elements of East Africa.
In his latest work, "Dispatches from Pluto: Lost and Found in the Mississippi Delta", which hits shelves Tuesday, Oct. 13, Grant delves into a region that's every bit as foreign but not at all far away. The author moved with his wife, Mariah, into a plantation home in the remote town of Pluto, Miss., in 2012. Like many of his books, the process began with heavy research. Grant read about 30 books on the area while writing to explain some of the aspects of the Delta, from education and agriculture to politics and race relations. Of course, many of the best portions of "Dispatches from Pluto" were to be experienced, not researched, he says.
"I'm a believer in the random," Grant says. "A lot of this book is just things that I wasn't intending to happen. But I would meet somebody and would get interested, and I would just follow my instincts, I guess, which is something I've done while traveling. I don't like to get everything planned out in advance. I like to respond to opportunities and whims along the way."
While Grant lived in the Delta for about two and a half years, the book covers only his first year in Pluto. The family moved to Jackson in April after Mariah became the librarian at Millsaps College and shortly before she had their first daughter, Isobel, but many of the relationships formed in Pluto, such as with his immediate neighbors, the Thompsons, are still growing. Throughout writing the book, Grant became even closer with them, which he says made writing the book more challenging.
"I was learning a lot from them, so I kind of knew they were going to be characters in the book, but at the same time, we were becoming very, very close friends, almost like quasi-family," he says. "It was really awkward for me to write about people I'd become so close with, but thankfully, they really liked the way I wrote about them in the book and thought it was honest."
In part, Grant attributes the fact that he was able to move into Pluto as a stranger and leave with a bigger family to the "big-hearted people" there.
"It's an outrageous thing, in a way, to come into this place for a year and a half and write a book about it," he says. "The hope of this book is, one, to show the rest of the country that Mississippi isn't what they think it is, and two, to enable Mississippians to look at where they live through a fresh pair of eyes. I don't think anyone would find this a judgmental book. It's an attempt to understand."
Richard Grant signs copies of his book "Dispatches from Pluto: Lost and Found in the Mississippi Delta"(Simon & Schuster, 2015, $16) at 5 p.m., Tuesday, Oct. 13, at Lemuria Books (4465 Interstate 55 N., Suite 202, 601-366-7619). For more information, visit lemuriabooks.com.