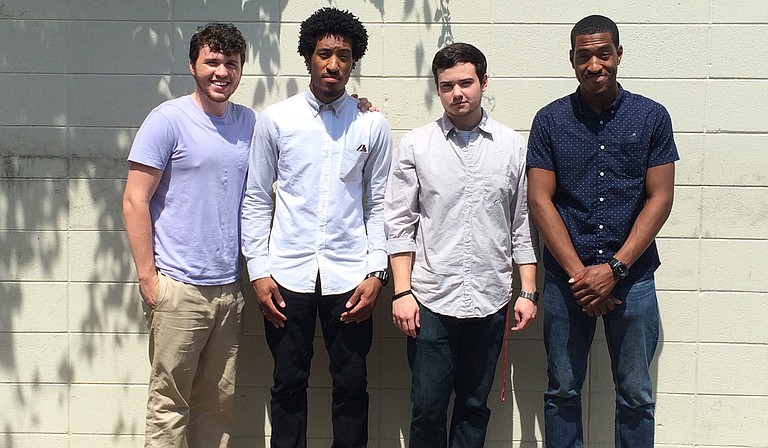 Thursday, October 15, 2015
When Lan Tolleson, vocalist of pop trio Brick City Gentlemen, wanted an opening act for a show in May 2013, he asked keyboardist Vincent McMurtery to throw one together. Vincent approached his friend, guitarist Ben Atkinson, and the other two members of Brick City—his twin brother, drummer Vinson McMurtery, and saxophonist Judson Wright—about collaborating. A few short weeks later, The CUT made its debut.
Since then, the Madison-based group has performed in cities across the state, including in Oxford, where Atkinson attends the University of Mississippi, and Hattiesburg, where the other band members study at the University of Southern Mississippi. Even for the musicians themselves, The CUT can be difficult to describe. Every band member provides vocals at different times, and the songs often incorporate their affinity for a variety of genres.
"Depending on what song you listen to, we incorporate funk, jazz elements, rock ... and even more mainstream or poppy contemporary music," Wright says. "We like to think of it as full circle. All these different types of music that were born out of blues and old, classic rock, I think we're Mississippi artists trying now to bring that music back and mix it all together. It's a big mixture of a lot of different genres."
The CUT is in the process of recording its first record, which is yet to be titled.
"It's very satisfying, but you know, at this point, we're really just excited to give something to the people who appreciate what we're doing," Wright says. "At live shows, there's such a great reaction, so it pains us to tell people that we have some demos on SoundCloud but don't have a professional album they can listen to. But just knowing that's on the horizon is exciting."
For more information, find the band on Facebook, Instagram and SoundCloud.