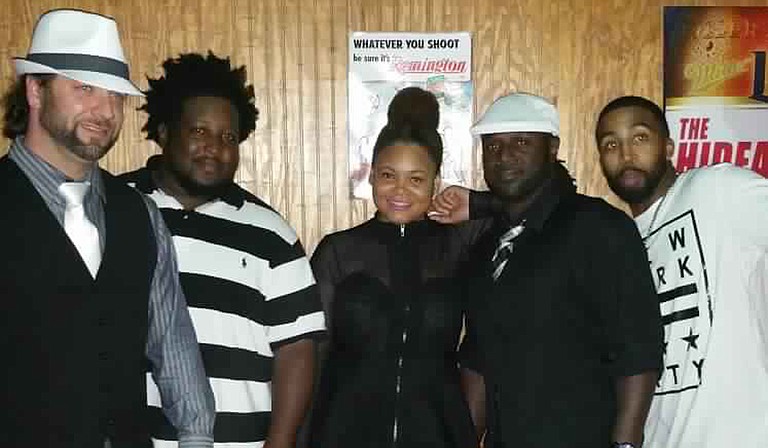 Thursday, October 15, 2015
You'll find a solid musical center to Jackson Top 40s cover band Deez Notez. Vocalist Nikki Reed, bassist Anthony Daniels, keyboardist Marvin Curtis and drummer Steve Smith formed the group in May 2015 after first playing together in the Chad Wesley Band, later adding vocalist Kendrick Vivians. 
 In a short time, Deez Notez has already created a solid fan base with its ever-adapting set list.
Crowd-favorite tracks include Ginuwine's "Pony," Awolnation's "Sail" and Tina Turner's classic "Proud Mary," but don't expect to hear beat-for-beat imitations. For the musicians of Deez Notez, part of the fun is providing a new angle on familiar songs. Reed says that variety also helps the band cater to its mixed audience, which includes everyone from energetic college kids to veteran blues-heads.
"My job is to keep the crowd interested and keep them on their toes," Reed says. "We have a thing where we don't really like to play two slow songs close together, and we may play a hip-hop song like (Trey Songz's) 'Bottoms Up' and then go into a country song. Whenever I make a set list, I don't ever want the crowd's ears to get used to what's going on. It always needs to shock them."
Even with all those variables in play, Reed says listeners can anticipate one constant.
"They should expect one hell of a show," she says. "They should bring their dancing shoes, they should bring their booties, and they should bring their grooves. It's an experience. You never know what you're going to get on any given night."
For more information, find Deez Notez on Facebook and Instagram.