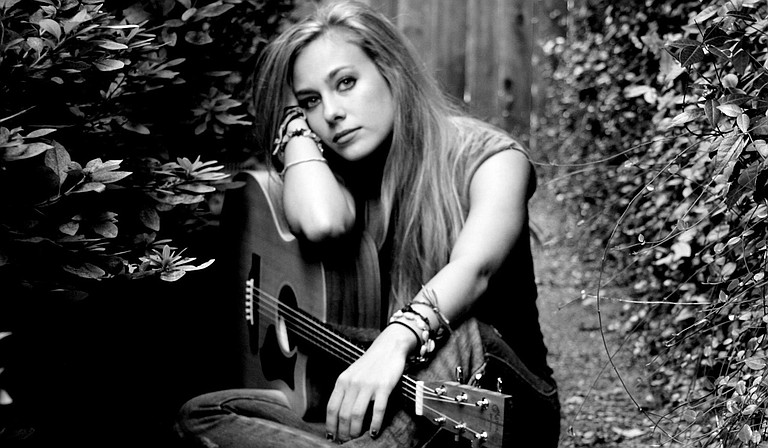 Thursday, October 15, 2015
Baton Rouge native Stevie Cain is well acquainted with music. She learned to play violin at age 5, around the same time that her family relocated to Jackson, and at age 12, she taught herself to play guitar, which helped to develop her songwriting. Cain has an intimate relationship with her music and prefers not to let elaborate bands or over-production interrupt that link.
"I like to create raw and real music, just me and my guitar, which makes it easy for people to connect to, and I like to tell stories," Cain says.
In pursuit of a career as a fitness instructor, she set her music aside in 2013 to focus her attention on physical training. After a workout injury landed her in a wheelchair for about four months, though, Cain decided to reevaluate her decision.
"While in the wheelchair, I picked my music back up, and we've been together ever since," she says.
Since then, Cain has released a number of popular song covers and is currently working on a full-length album, scheduled for release in early 2016, which she says is a result of her experiences and self-realization.
"I've learned that time doesn't last forever, so if there's something you need to do in life, start today," she says. "Don't let anything stop you and get in your way, but try to help as many people as you can along the way."
While she's a regular around the Jackson scene, the 25-year-old singer-songwriter says she hopes to tour overseas one day, sharing her passion with an international audience.
"It would be nice to be able to tour in other countries," she says. "I want people to be touched by my music and spark a positive change, where they can listen to it and be helped with something ... in their lives."
For more information, find her on Facebook or visit steviecain.com.