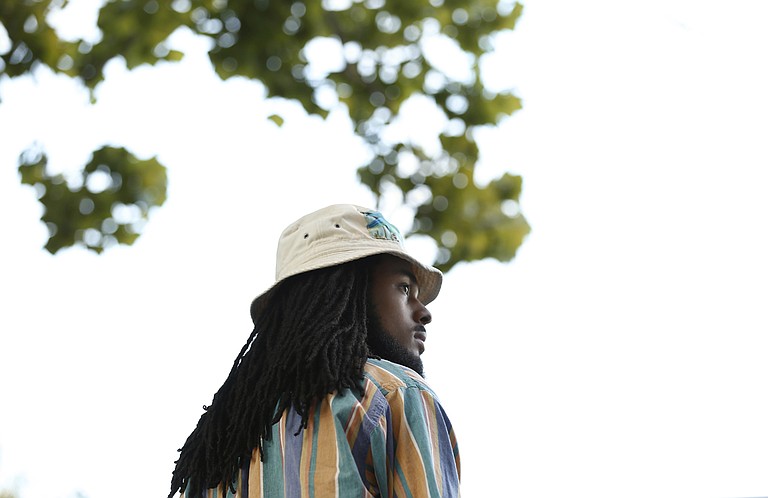 Thursday, October 15, 2015
Growing up, music was a constant for Jackson-based hip-hop artist Tony Lofton, known to fans as Tlo da Champ. When family members would babysit him, they would listen to Tupac, Biggie Smalls and Do or Die, and other times, Lofton's dad would play one of his favorites, R. Kelly. That soon translated to Lofton making music himself.
After becoming fascinated with the wordplay on Lil Wayne's 2004 album, "The Carter," Lofton graduated from freestyling with friends to pursuing a hip-hop career. Elements of that early influence have become part of his foundation as Tlo da Champ, with rhetorical devices such as double entendres being a regular occurrence.
"I think it makes it more interesting when you can use words like that and paint a whole picture, paint portraits because it's all art," he says. "... I want people to hear my music and be listening to it for a minute, and every time they hear it, they catch something new."
Despite releasing a handful of successful singles, opening for Afroman in 2011 and working with up-and-coming hip-hop names like Joey Bada$$ and producer Chuck Strangers, Lofton hadn't released a full-length record until recently.
After working on two debut albums for about four years and recording more than 200 tracks, Lofton released the first, "Lucid Dreamzzz's," on Spinrilla and Soundcloud on Friday, Sept. 11. He plans to release the second record, "Originality," before the end of the year.
"I feel like I definitely gained a lot from building attention because I performed a lot of places around here," he says. "I met a lot of different people and let them hear my music, and everybody's been waiting. But I also had the time to grow, to develop and feel comfortable enough to put it out."
For more information, find Tlo da Champ on Facebook, Twitter and Instagram.