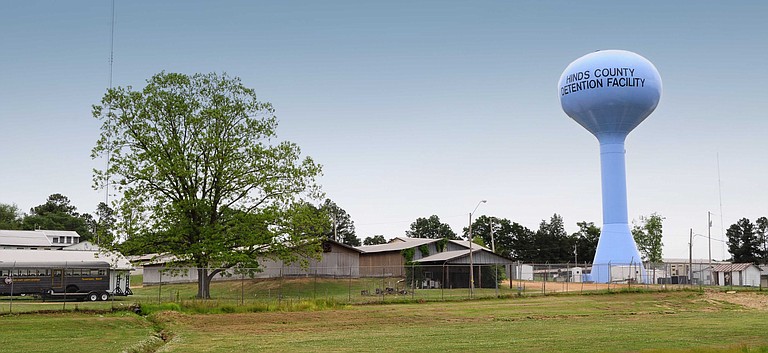 Thursday, October 15, 2015
Update: After this story was published, Steven Willis saw a physician at Raymond Detention Center, who recommended he see a surgeon. As of the morning of Oct. 17, jailers had not taken Willis to a hospital and human-rights activists are organizing calls to the jail and the Hinds County Sheriff's Office. Several of the activists who called the jail Saturday said they were told they needed to speak with a Ms. Naylor with the medical division, who wouldn't be in again until Monday.
A man incarcerated at the Raymond Detention Center for seven months says jailers are denying him medical treatment for injuries related to a gunshot wound.
Steven Willis, 29, uses a colostomy bag for injuries stemming from a December 2014 gunshot wound. In March, Hinds County deputies arrested him and charged him with possession of a stolen firearm and one count each of possession of cocaine, marijuana and a controlled substance.
Speaking to the Jackson Free Press in a three-way phone call with his fiance, Patrice Adams, Willis said he has dealt with complications related to having a colostomy bag in jail, but the problems—and pain—have gotten worse in recent days.
"He's been crying," Adams said. "This is a tough man—he don't cry, and it really bothered me."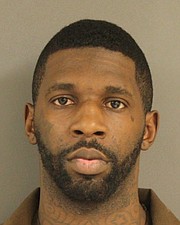 Willis, who is 6-feet-tall and was 170 pounds at the time he was first booked into the jail, said his stomach has started to swell, and the only painkiller he's received is ibuprofen, which, he said, made the pain worse.
Sometimes, he even changes or empties his own colostomy bag inside his jail cell, which is located in a medical unit, and says he sometimes goes days at a time without having the bag changed. At the time Willis spoke with JFP, he said the 60-mm bag was filled with 50 mm of waste. Now, he worries about the risk of infection exacerbating his health problems in the Raymond jail, which is prone to flooding.
"There are guys with hard diseases," including HIV/AIDS, Willis said. "It ain't fit to be living in."
Currently, the U.S. Department of Justice and Hinds County officials are negotiating terms of a consent decree, likely to be finalized in early 2016. In May, the DOJ issued 29 pages of investigative findings that concluded that short staffing and deteriorating conditions jeopardize the safety and health of pretrial detainees housed at the 192-bed facility.
The DOJ's report states: "The department found that in an effort to address staffing and security concerns, Hinds County has locked down and otherwise improperly housed prisoners—severely limiting or eliminating access to treatment, education, exercise and visitation. The department noted that juvenile prisoners and prisoners with mental illness are acutely harmed by the lockdowns. One prisoner, who could neither speak nor hear, had been living in a cramped, dark booking cell with a reeking toilet for nearly three years."
Representatives of the Hinds County Sheriff's Department, which oversees the daily operations of the jail, did not immediately respond to requests for comment for this story.
The DOJ report also pointed out that Raymond prisoners are often incarcerated longer than they should be. Willis said he was scheduled to appear in court this summer, but the court date was postponed.
"It's not like he murdered someone. Just put him on house arrest, so he can get the medical treatment he needs," Adams said.
Willis said a number of fellow prisoners are experiencing similar difficulties getting health-care treatment.
"People back here are really needing medical (attention). I was in good shape, but they longer I stayed here, the worse I got," he said.