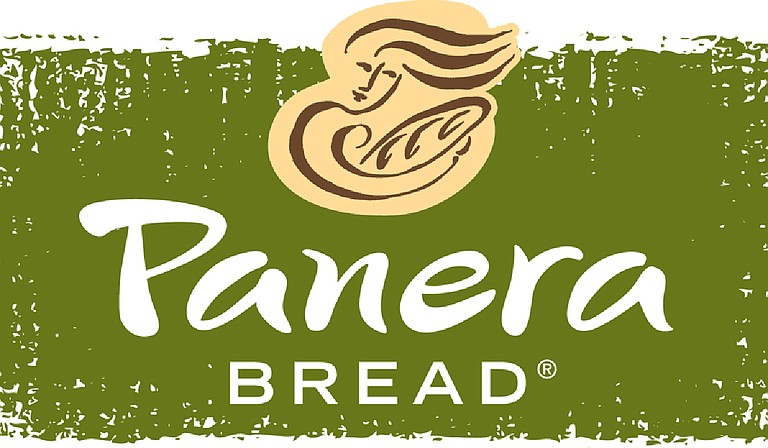 Tuesday, October 20, 2015
Panera Bread will open its first location in the Jackson metro area Wednesday, Oct. 21, at 6:30 a.m. The new bakery and cafe is located in the Renaissance at Colony Park shopping center (1000 Highland Colony Pkwy., Suite 5001).
In honor of the opening, Panera Bread will collect donations for The Partnership for a Healthy Mississippi, a nonprofit dedicated to education and awareness about the impact of tobacco and to improving the culture of health among Mississippi youth. Donations collected will support the "In the Garden" nutrition-education program. Panera Bread will present the organization with a check from donations collected during pre-opening events at the restaurant's ribbon-cutting ceremony at 10:30 a.m.
The entire Panera Bread menu will be available to order through the cafe's drive-through window during regular hours of operation. In addition, the new location's rapid pick-up option will enable customers to place an online or mobile order from their office, car, work, or home up to five days in advance and pick up their food at a pre-determined time without waiting in line.

The Panera Bread Renaissance location's hours are Sunday from 7:30 a.m. to 9 p.m., and Monday through Saturday from 6:30 a.m. to 10 p.m. For more information, call Panera Bread at 601-790-6261.
SCORE Opening New Chapter in Jackson
SCORE, the U.S.'s largest network of small-business mentors, is starting a new chapter in the Jackson metro area on Tuesday, Oct. 27. SCORE Metro Jackson will provide confidential and free mentoring to small businesses and entrepreneurs in the community.
Andrew Beamon, national SCORE director of field operations, and Earl Heath, the Alabama-Mississippi SCORE district director, will instate the new chapter during a ceremony at the Greater Jackson Chamber Partnership (201 South President St.) from 11 to 11:30 a.m. The event is free and open to the public.
SCORE is volunteer-operated and is a resource partner of the U.S. Small Business Administration and the local Small Business Resource Center. SCORE also partners with local businesses and organizations to increase community presence and resources. SCORE helped clients start 56,079 new businesses and created 47,187 new jobs nationwide in 2014.
For more information about SCORE Metro Jackson, call Mary Harris at 769-208-3593, visit SCORE Metro Jackson's website at https://jackson.score.org/chapters/metro-jackson-score or email scoremississippi@gmail.com.
JPS and UMMC Open Teen Wellness Clinic
Jackson Public Schools, the University of Mississippi Medical Center and UMMC School of Nursing students have partnered with Lanier High School in Jackson to establish a new Teen Wellness Clinic, which will teach students to adopt a healthier lifestyle in addition to providing primary medical care.

UMMC is providing financial and staffing support to revitalize the former in-school clinic at Lanier, which houses about 800 students in grades 9-12. UMMC and the School of Nursing operate two other such clinics in Jackson Public Schools, including one at Johnson Elementary and a joint clinic that operates at Brown Elementary and Rowan Middle School.


The clinic is equipped to treat acute and chronic illnesses and can give referrals to appropriate health care when an illness or treatment is out of the scope of practice for the resident nurse practitioner. The clinic also aims to teach students good decision-making to avert risky behavior that can have a lifelong impact.

UMMC Nurse Practitioner CeNedra Lee, Patient Care Technician Rosalind Basham, and Priscilla Sterling, an AmeriCorps community health worker, are the staffers for the clinic. The clinic also has an advisory committee composed of community leaders and Lanier alumni.
For more information, call Lanier High School at 601-960-5369 or UMMC at 601-984-1000.

Tulane Starting Paralegal Program in Spring
In spring 2016, Tulane University's School of Continuing Studies Madison Campus (2115 Main St., Madison) will begin a new paralegal studies program with three courses: Introduction to Paralegal Studies, Litigation I and Family Law.
Robyn Ice, program director of the Paralegal Studies Program for the Tulane School of Continuing Studies in New Orleans, will lead two information sessions about the new program at the Madison campus on Monday, Nov. 2, and Tuesday, Dec. 1, from 6 p.m. to 7 p.m. Each session will discuss the current state of the paralegal profession and details of the new program. Each session is free and open to the public. Ice will answer questions from attendees at the end of the sessions.
Introduction to Paralegal Studies will introduce new students to the American legal system and to basic paralegal skills, including client interviews, factual investigation, case development, law-office administration and professional ethics.
Litigation I will introduce students to federal and state litigation, covering topics such as jurisdiction and venue analysis, investigation techniques, initial pleadings and docketing, document production and deposition summaries.
Family Law will cover the substantive law relating to marriage, children and property; preparation of pleadings for dissolution, support and division of property; drafting of property settlements; tracing assets; and future issues in family law.
Undergraduate students can earn an associate's or bachelor's degree and certificate from the program, and students who already have a four-year degree can earn a post-baccalaureate certificate
For more information, call 601-605-0007 or visit the school's website at www.scs.tulane.edu/campuses/madison.