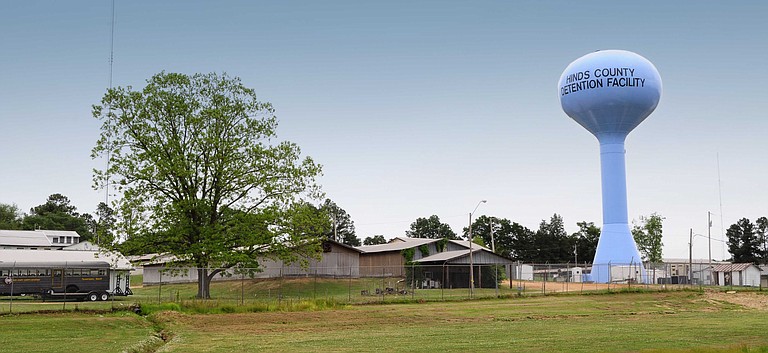 Wednesday, October 21, 2015
Steven Willis is only 29, but his face looks sunken in and twisted like an old man's, loved ones say. Now, thanks in part to attorneys and a small group of activists, a judge has released him from the Raymond Detention Center and loved ones hope he can get the medical treatment he needs.
Willis uses a colostomy bag for injuries stemming from a December 2014 gunshot wound. In March, Hinds County deputies arrested him and charged him with possession of a stolen firearm and one count each of possession of cocaine, marijuana and a controlled substance.
Speaking to the Jackson Free Press in a three-way phone call with his fiance, Patrice Adams, on Oct. 15, Willis said he has dealt with complications related to having a colostomy bag in jail, but the problems—and pain—got worse with each passing day. Since, advocates for Willis say he saw a physician, who recommended he see a surgeon right away.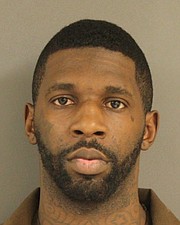 Dana Sims, an attorney for the Hinds County Sheriff's Office, said she can not address specifics of Wills' condition, but said his health care was not neglected. Sims said Willis, like other prisoners coming into the jail, received a medical screening and has been treated by medical staff throughout his incarceration.
"He's been seen by a doctor on a regular basis. Any complaints he has are referred to the medical group. The sheriff's office does not employ the medical group. The medical group is chosen by the Hinds County Board of Supervisors," Sims told the Jackson Free Press. "We're told when to take them to the hospital when they need to do a procedure or when they have a doctor's visit or something to that effect. Beyond that, we rely on our medical provider to let us know what we need to know."
On Oct. 1, the county's contract for inmate medical care began with Birmingham, Ala.-based Quality Correctional Health Care began. The previous contractor was New Rochelle, NY-based Quality Choice Correctional Healthcare.
Sims said, from her vantage point, the transition between medical providers appeared seamless. As of press time, Willis had been moved to medical unit at the jail but has not been taken to a hospital. Willis, who is 6-feet-tall and was 170 pounds at the time he was first booked into the jail, said his stomach has started to swell, and the only painkiller he's received is ibuprofen, which, he said, made the pain worse.
Sometimes, he even changes or empties his own colostomy bag inside his jail cell and says he sometimes goes days at a time without having the bag changed. At the time Willis spoke with JFP, he said the 60-mm bag was filled with 50 mm of waste. Now, he worries about the risk of infection exacerbating his health problems in the Raymond jail, which is prone to flooding.
"There are guys with hard diseases," including HIV/AIDS, Willis said. "It ain't fit to be living in."
Currently, the U.S. Department of Justice and Hinds County officials are negotiating terms of a consent decree, likely to be finalized in early 2016. In May, the DOJ issued 29 pages of investigative findings that concluded that short staffing and deteriorating conditions jeopardize the safety and health of pretrial detainees housed at the 192-bed facility.
The DOJ's report states: "The department found that in an effort to address staffing and security concerns, Hinds County has locked down and otherwise improperly housed prisoners—severely limiting or eliminating access to treatment, education, exercise and visitation. The department noted that juvenile prisoners and prisoners with mental illness are acutely harmed by the lockdowns. One prisoner, who could neither speak nor hear, had been living in a cramped, dark booking cell with a reeking toilet for nearly three years."
The DOJ report also pointed out that Raymond prisoners are often incarcerated longer than they should be. Willis said he was scheduled to appear in court this summer, but the court date was postponed.
"It's not like he murdered someone. Just put him on house arrest, so he can get the medical treatment he needs," Adams said.