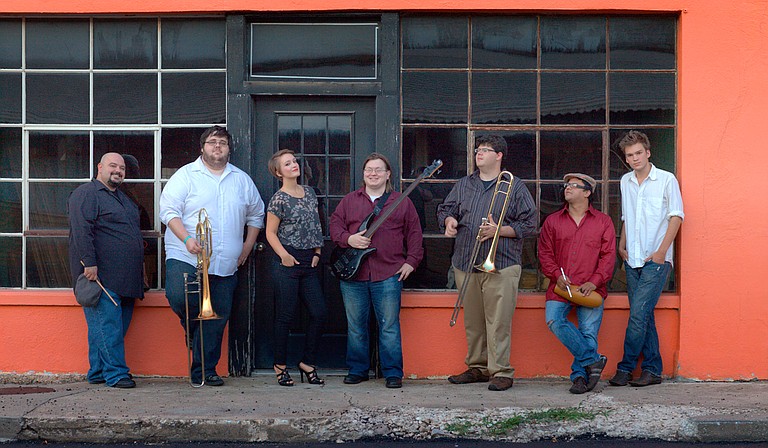 For many cities across the country, the start of fall signaled the end of festival season, but for Jacksonians, it meant a few major events were just around the corner, such as the fourth annual LatinFest. Jackson's Latin American Business Association, LABA-Link, created this celebration of Latin heritage and culture, which takes place Sunday, Oct. 25, at the Mississippi Farmers Market.
While LatinFest's offerings include food, dancing, and art from Central and South America, as well as the Caribbean, one of the event's biggest draws is its music lineup, which, this year, includes a performance from Fayetteville, Ark.-based salsa outfit Calle Soul, returning after a successful debut at the 2014 LatinFest.
"We love the audience," percussionist Fernando Sanchez says of the event. "We are doing LatinFest because it was so much fun last year—because the people there had fun."
Sanchez, a native of Cuba, formed Calle Soul in 2009, enlisting the help of Colombian percussionist Fernando Valencia, vocalist Zessna Garcia, bassist Andrew Thompson, pianist Kristy Mezines, flautist Catalina Ortega, trombone players Michael Olefsky and Luke Osborn, and bass trombonist Matt Beach. The band's influences include artists such as Carlos Santana and Latin Grammy Lifetime Achievement Award-winner Larry Harlow, with whom Sanchez once shared the stage on congas.
Most of the musicians studied classical and Latin music at various colleges and wanted to promote a more authentic version of the genre than one might hear on the radio. Sanchez explains the band's salsa music by way of the food that shares its name.
"If you think about salsa, it is like a mix of a bunch of different things. That is why we are a salsa band," he says. "The music is really more 'Latin' (than salsa), but here in northwest Arkansas, we don't have many Spanish-speaking people, so the music is salsa, but it is salsa in English."
Valencia says that Calle Soul's music is meant to be a melting pot of real Latin instrumentation, letting the musicians bring together "a little bit of everything."
"There are the bongos and the timbales and all of the traditional Latin instruments," he says. "Usually, the bands that play around the area that claim to play salsa music don't really play it. They usually have something like a MIDI track (pre-recorded computerized instruments) playing in the background, and they play more of a 'Latin-sounding' music. But they're not playing real salsa music."
Valencia says that festivalgoers shouldn't anticipate a quiet night out when they come to this year's LatinFest.
"We will make you want to get up and move," he says. "You will want to dance and have fun."
LatinFest is from 11 a.m. to 8 p.m. on Sunday, Oct. 25, at Mississippi Farmers Market (929 High St.). Admission is $10. For more information on the event, email labalink@gmail.com, or visit latinfest.org. For more information on the band, visit callesoulband.com.