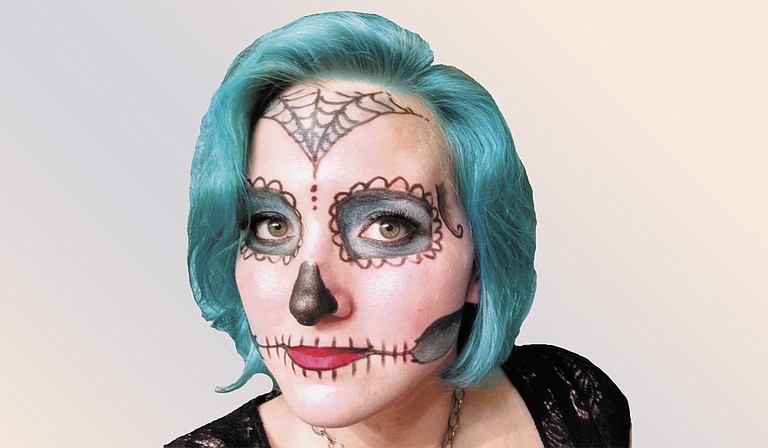 Wednesday, October 28, 2015
What You Need
Pencil, stick or 
liquid eyeliner
Eye-shadow primer
Eye shadow
False lashes (optional)
Lash glue (optional)
Step One: Draw
Draw a skull on your face, following your bone structure. Draw in the eye sockets, upper and lower jaw lines, teeth (I did mine around my lips), and nasal cavity, and put a small line on your temples to define your zygomatic arch. (Using a reference picture will help.) Now for decoration! Feel free to experiment here. I went with a simple scalloped design around my eye sockets and a spider web-inspired design on my forehead.
Step Two: Shade
Working in sections, apply eye-shadow primer, and then brush on eye shadow in your eye sockets and in the cavity between your upper and lower jaws. It helps to create a "shadow" effect by using darker colors around the top and fading into a lighter color at the bottom.
Step Three: Finishing Touches
Put on some lipstick (if you didn't draw teeth on your lips, which you totally can, but I find that look is hard to maintain through the night so I just wore lipstick) in whatever color goes with your look. Apply mascara and false eye lashes (optional).