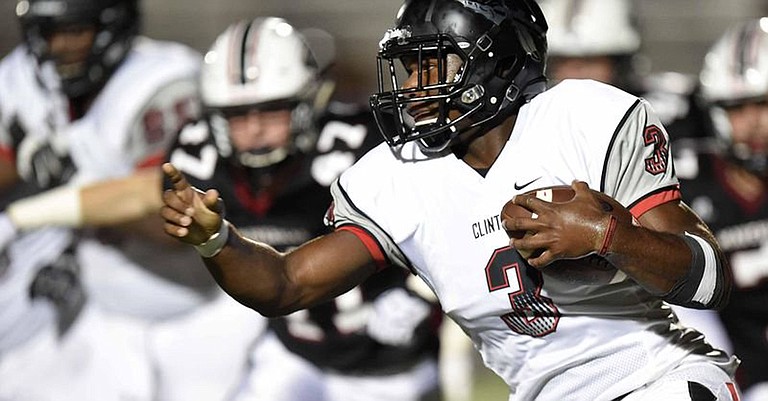 College football coaches, fans and scouts will have their eyes on Clinton, Miss., this upcoming season. Everyone will want to see what the Clinton High School Arrows' sought-after star Cam Akers does in his final season.
Akers dropped out of his commitment to the University of Alabama in early March and has opened up the recruiting process for his services to other colleges and universities. That means the door is open once more for the programs that missed out on him the first time. Even more should show interest in him after his performance at The Opening Regionals, which Nike hosted Sunday, April 10, in New Orleans. The Clinton star ran the 40-yard dash in 4.44 seconds, ran the short shuttle in 4.09 seconds and had a 40.6-inch leap in the vertical jump.
Akers posted the second-highest Nike+ football rating this spring, scoring a 141.33 rating. If college coaches didn't covet a commitment from him before, they sure do now. And by the way, Akers put up those numbers after spending the night before at the Clinton prom. He earned himself a spot in The Opening Finals at Nike World Headquarters in Beaverton, Ore., Tuesday, July 5, through Sunday, July 10.
Akers has been moving up in the scouting world thanks to his performance in New Orleans. He earned a fifth star from Scouts.com after being previously listed as a four-star recruit.
The 5-foot, 11-inch, 212-pound star plays quarterback at Clinton, though he will likely be a running back in college. Scout.com moved Akers up from the 76th overall prospect to the 21st overall prospect and ranks him as the second-best running back in the country, best running back in the South and the top player in Mississippi. 247sports.com moved him from 35th overall player to the 19th best player in the nation and lists him as Mississippi's second-best running back and best overall player. Rivals.com has Akers as the 21st best player in the country, second-best running back and best player in Mississippi. ESPN.com has him listed as the 47th best player, fifth-best running back, 29th best regional prospect and second-best prospect in the state.
As a freshman, Akers played in only eight games, passing for 881 yards with seven touchdowns and seven interceptions. He completed 63 passes out of 134 attempts and rushed for 684 yards on 123 attempts with four touchdowns.
During his sophomore season, he posted 1,800 yards on 119 completions out of 200 attempts with 20 touchdowns and just five interceptions. He ran for 896 yards and 17 touchdowns on 166 carries.
Akers also put up some impressive numbers for Clinton last season. He passed for 2,332 yards and 20 touchdowns on 141 completions out of 250 attempts with just eight interceptions. On the ground, he rushed for 1,418 yards and 16 touchdowns on 169 carries.
The University of Alabama, the University of Mississippi, Mississippi State University, Louisiana State University, Florida State University and many others have already offered Akers a scholarship. He will be busy this summer and fall as he takes recruiting visits around the country to decide where he will play college football.
Clinton will open next season with a game against rival Brandon High School. Akers' decision could be on display nationwide on National Signing Day, Feb. 1, 2017.