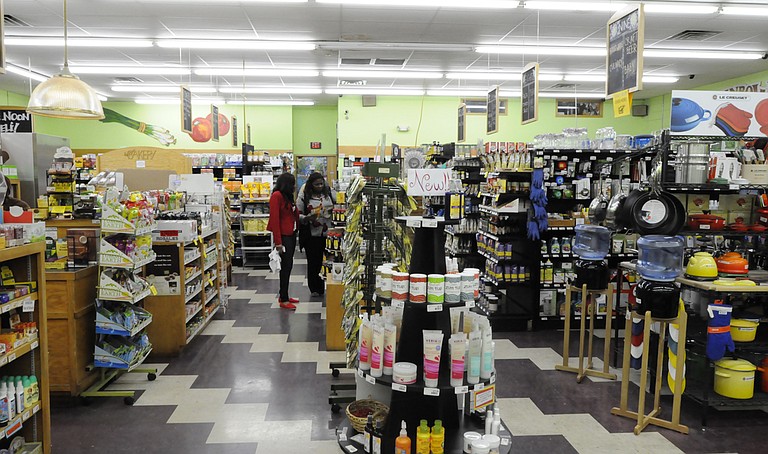 Wednesday, August 3, 2016
If you're worried about the Freshman 15, don't be. Some of this year's Best of Jackson winners can help you out with eating healthy.
Rainbow Co-Op, High Noon Cafe (2807 Old Canton Road, 601-366-1602, rainbowcoop.org)
Rainbow may be a small store compared to its big-box competitors, but it packs a mighty punch. The aisles are filled with healthy treats, from crackers to soda to vegan and vegetarian-friendly "meats" and organic meat to flours and beans you can buy in bulk. Just in the entrance of Rainbow Plaza is one of Jackson's only vegetarian and vegan restaurants: High Noon Cafe. While there, try the seaside cakes and lemonade. You won't be sorry.
Aladdin Mediterranean Grill (730 Lakeland Drive, 601-366-6033, aladdininjackson.com)
In Aladdin's many years in Jackson, it has either won or placed in Best of Jackson for much of its time here. The restaurant has many options such as its hummus topped with jalapeno pesto, olive oil and sumac, which is a type of spice; the Greek salad with feta cheese, black olives and Italian dressing; and vegetarian entrees such as the vegetable dolmas plate, which is served with tzeki sauce, a green salad, basmati rice and hummus.
Beagle Bagel (4500 Interstate 55 N., Suite 145, 769-251-1892; 100 Mannsdale Park Drive, Suite 11, Madison, 601-856-4377; thebeaglebagelcafe.com)
While Beagle Bagel has many delicious ways to eat unhealthy, the cafe also serves healthier bagel flavors such as seven grain and sourdough. The restaurant has sandwiches such as a super veggie sandwich with lite veggie cream cheese, red onion, lettuce, tomato, sprouts, cucumbers, carrots, roasted red peppers and provolone cheese and salads such as the Beagle Club salad with mixed greens, turkey, ham, bacon, cheese and ranch dressing, and more.
Thai Tasty (5050 Parkway Drive, Suite 7, 601-540-2534)
Jackson is fortunate enough to have a few Thai restaurants, one of which is Thai Tasty. It's fairly easy to eat healthy there, with dishes such as edamame or the restaurant's lemon grass stir fry, which has vegetables, cabbage and Thai basil with lemon-grass sauce. Customers can get some entrees such as the noodle or Thai curry with their choice of chicken, beef, pork, tofu or shrimp.
Best Place for Healthy Food; Best Vegetarian Options: Rainbow Co-Op, High Noon Cafe (2807 Old Canton Road, 601-366-1602, rainbowcoop.org)
Best Place for Healthy Food Finalists: Aladdin Mediterranean Grill (730 Lakeland Drive, 601-366-6033) / High Noon Cafe (2807 Old Canton Road, 601-366-1602) / Beagle Bagel (4500 Interstate 55 N., Suite 145, 769-251-1892; 100 Mannsdale Park Drive, Madison, 601-856-4377) / Mediterranean Fish and Grill (6550 Old Canton Road, Ridgeland, 601-956-0082)
Best Vegetarian Options Finalists: Aladdin Mediterranean Grill (730 Lakeland Drive, 601-366-6033) / BRAVO! Italian Restaurant & Bar (4500 Interstate 55 N., Suite 244, 601-982-8111) / High Noon Cafe (2807 Old Canton Road, 601-366-1602, rainbowcoop.org) / Thai Tasty (5050 Parkway Drive, Suite 7, 601-540-2534)