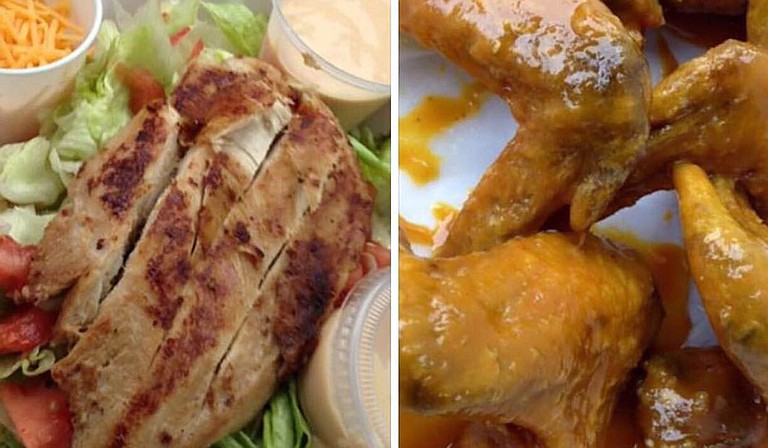 Wednesday, August 31, 2016
Although Lee Williams Jr. already owned his company, Rehoboth Homes and Investment Properties, which is an investment company he founded in 2007, the retired staff sergeant set his sights on new opportunities. Williams, a Jackson native, desired to create a business where he could combine two things he loved: food and sports. "I felt that would be more ideal to what I was looking for," he says.
The answer? Purple Diamond Sports Bar and Grill.
He opened the restaurant in Jackson in 2011 as a collaborative effort from him and business partner, Elnora Newson. The partnership merges his entrepreneurial background with her food-industry background.
"I had always wanted to do something in the food industry, and she had the background for it, so I knew it would be a great combination," Williams says. "We were fortunate to be able to incorporate our two personalities together and establish the sports bar and grill."
The business is located off of Highway 80 and is a popular neighborhood spot in that area.
"We're a small mom-and-pop business," he says. "We're an up-and-coming sports bar, but we have a lot of loyal customers."
Because Williams currently works in Memphis as an engineer, he acts as a financial investor to the restaurant and is mostly responsible for marketing and product distribution.
But Williams says he does not allow the distance to interfere with his time at Purple Diamond. The majority of her days, Newson spends her time at the restaurant.
The restaurant's Memphis-style seasoned wings are deep-fried and tossed in a liquid-based dry rub seasoning. The restaurant has other food options such as burgers and Mississippi Delta farm-raised catfish and 
pan trout.
Williams and Newson are currently working to add more menu options, including a new hot-plate special, which consists of a meat, two vegetables and bread, available on Wednesdays and Thursdays. On the regular menu, customers can choose a wide variety of dishes at the restaurant, including chopped steak, smothered pork chops, candied yams and rice with gravy.
"We know that no one is going to eat just wings everyday, so we are happy to now capture people who may not just want wings, a burger or anything fried," Williams says.
He says all of the company's products are purchased and shipped from Memphis and may be hard to find locally, which Williams says adds another element to the menu.
"We try to make the way we process our food different so that our customers can taste it in the finished product," he says.
Purple Diamond Sports Bar and Grill (3190 Highway 80 W., 601-949-3300) is open Monday through Friday from 11 a.m. to 8 p.m. For more information, find the restaurant on Facebook.