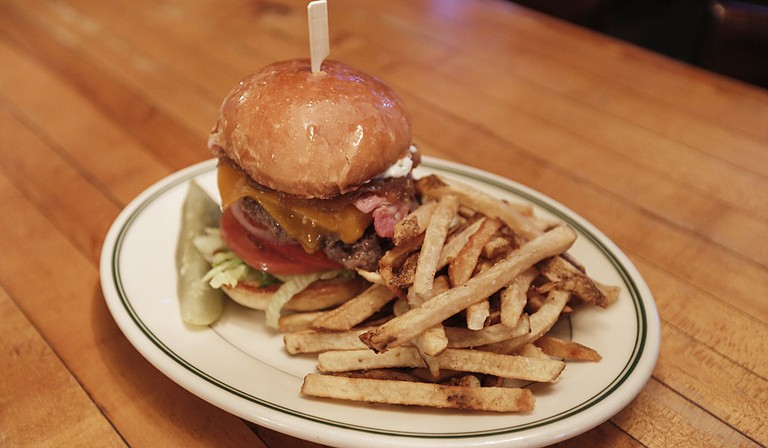 Wednesday, February 3, 2016
Fenian's Pub has carried the banner of authentic Irish pub for almost two decades. Opened in 1996, it is both a neighborhood pub and a full-service restaurant. Its food and drink offerings have changed in recent months, since new head chef and general manager Ryan Cassell overhauled and upgraded the menu.
"I wanted to take the traditional Irish dishes and make them top notch—the best we can—and have good bar food at the same time," Cassell says.
One of the key improvements to the quality of Fenian's fare has been increasing the use of locally sourced products, including bread, eggs, meat and produce. Cassell is a Madison native with good connections to Jackson's restaurant community, so after returning from a 10-year stint in Charlotte, N.C., he found it easy to make the changes.
"I have a lot of friends in the restaurant business here in Jackson, so I've been able to find out where to get good local supplies," Cassell says. "Our ground beef and the ground lamb for shepherd's pie are both from Mississippi."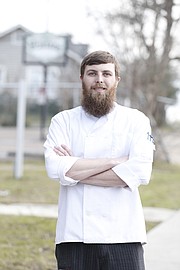 With Fenian's approaching its 20-year anniversary this November, Cassell wants people to be both surprised and pleased by the food at this Belhaven establishment.
"Most people expect an American Irish pub to use frozen fish fillets for fish and chips, potato chips instead of fries. Fenian's has been here for 20 years; people probably expect the food to be OK but not great," he says. "I want to 'wow' people, offer them something they'll be happy about."
Feedback on the new menu has been positive. Cassell says business has picked up ,and sales have increased, "up around 50 percent" some weeks. Popular additions to the menu include the Fenian's burger, pub wings with Guinness barbecue sauce, and potato croquettes, Cassell's version of traditional Irish potato cakes.
The pub staff has generated some buzz around a new dish, the Irish chicken curry.
"Irish chicken curry has been a great-seller," Cassell says. "It's cool because most people don't connect Irish and curry. When I went to Ireland a couple (of) years ago, I stopped at a mom-n-pop pub run by an older man and (his) wife. I walked in and asked if they had any food—all they had was chicken curry."
Fenian's version of the popular dish is roasted chicken, bell pepper, and onion in curry sauce served over rice or hand-cut potato chips. Irish poutine is an appetizer of chips topped with chicken curry and cheddar cheese.
So what's the difference between Indian and Irish curry?
"It's like an Indian curry but not as hot and spicy," Cassell explains. "It's a little sweeter, like a cross between a gravy and a curry. I get the curry powder we use shipped in from Ireland. It's the real thing—hard to duplicate."
Now that the kitchen staff has been trained to make the new dishes, Cassell has more time to focus on other responsibilities such as adding more local produce, researching local beers and coming up with great pairings of food and drink.
"Everybody's trained now—they're rock-n-rolling with it," he says. "It's freed me up to concentrate on the rest—paying the bills, ordering stuff and trying to figure out the best plan of attack. We have a wide range of beers but not a lot of space, so we're bringing in a couple here and a couple there. If someone asked what beer would go well with a dish, (we're) confident (we) could find something. It's a process—something we'll be working on."
Fenian's Pub is open Monday through Friday from 11 a.m. to 2 a.m., and Saturday 4 p.m. to 2 a.m. Kitchen hours are Monday through Friday from 11 a.m. to 1 a.m., and Saturday from 4 p.m. to midnight. For more information, visit fenianspub.com.