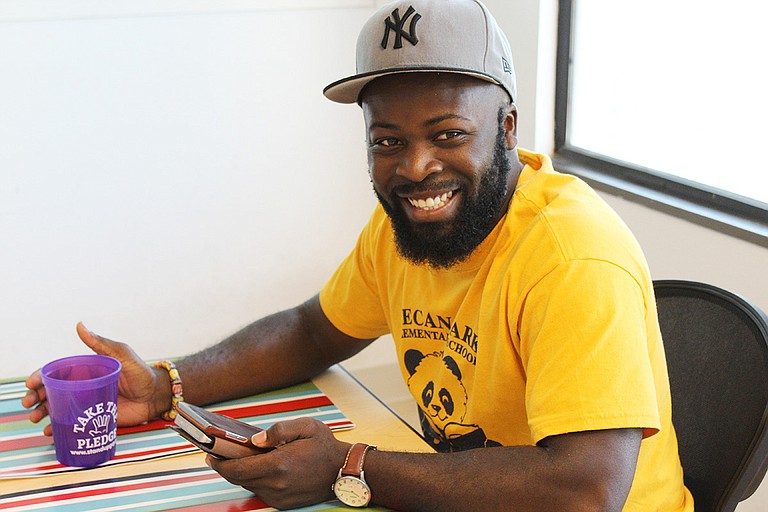 As a professor of sociology and Africana studies at Davidson College in North Carolina, Joseph "Piko" Ewoodzie wants to uncover what's under the hood of society and discover how the world works.
"I teach people to think about the world and try to understand some of the deeply buried ways that society functions, so as to get ideas on how to change the world. Usually, we're trying to make the world better," Ewoodzie says. "Or if there's something good that's happening already, how do we make sure that we keep that going?"
Ewoodzie earned his doctorate degree in sociology from the University of Wisconsin at Madison in May 2015. His research focused on African American lives and foodways, which are cultural and social practices relating to the production and consumption of food, across the socioeconomic ladder, from homeless citizens to upper-class families in Jackson.
In 2013, he spent 10 months researching foodways and African American lives, spending countless hours with and collecting stories from people mainly in west Jackson. His research focused on questions such as how people eat, where they collect their food, what their plate looks like, what foods differ for people in various social classes and how socioeconomics influences foodways.
"What can we learn about food ways by studying black lives, and what can we learn about black lives by studying their food?" Ewoodzie says. "I think there is something important to be learned about how the world works from stories. ... I want to tell you a story, and I'm going to make it very clear what the story is telling us about how the world works. That's fascinating to me."
On July 15, Dr. Piko Ewoodzie will present his research on African American culture at Koinonia Coffee House (136 S. Adams St., Suite C) at 9 a.m. Ewoodzie is a former editorial intern of the Jackson Free Press.