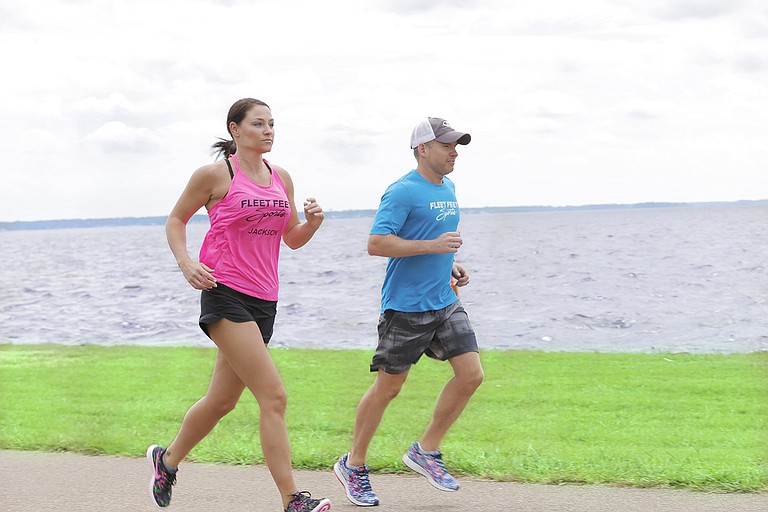 In our summer issue of BOOM Jackson magazine (June, July and August 2016), we pulled together a listing of local 5Ks and races this summer that give back to the community. Here's a few for this summer.
Glow in the Park 5K Run/Walk
When: June 18, 8:30 p.m. run start
Where: Old Trace Park (Post Road, Ridgeland)
What: This year, Glow in the Park has added a glowing theme to its events, which means that while you run, you can light up the night. For race packets, participants will receive items such as a T-shirt, glow paint, finger lights and a glow necklace. Register online through race day.
Cost: The prices for individuals range from $35 to $50 depending on registration time, and teams cost $25 to $45 and require a minimum of four people.
Charity: Gogo's Breast Cancer Foundation, which is a nonprofit that helps women and men diagnosed with breast cancer. The organization provides tips and tricks for chemotherapy, products that may save eyelashes and eyebrows, emotional support to those affected and more.
More information: glowintheparkrun.com
This blurb first appeared in BOOM Jackson. Visit boomjackson.com.
Gov. Phil Bryant's Run With Your Colors 5K
When: June 30, 5:30 p.m.
Where: Mississippi State Capitol (400 High St.)
What: Run or walk in your favorite college team's colors.
Cost: $20 individuals, $10 team entry
Charity: Batson's Childrens Hospital
More information: governorbryant.com
Balloon Chase 4 Mile Run/2-Mile Walk and Kids One-Mile Fun Run
When: July 2, 6:30 p.m. normal race, 7:30 p.m. kids race
Where: Canton Multipurpose & Equine Center (501 Soldiers Colony Road, Canton)
What: Participants can chase hot-air balloons during the Mississippi Championship Hot Air Balloon Fest with a four-mile run, two-mile walk or one-mile fun run for kids. People get a T-shirt, race medal and a post-race dinner.
Cost: $20 for run and walk; $10 for fun run
Charity: The Good Samaritan Center, a local nonprofit that helps families in crisis through avenues such as a food and clothing assistance and travelers aid.
More information: cantontourism.com
To see more, visit boomjackson.com or find the magazine on stands in Jackson.