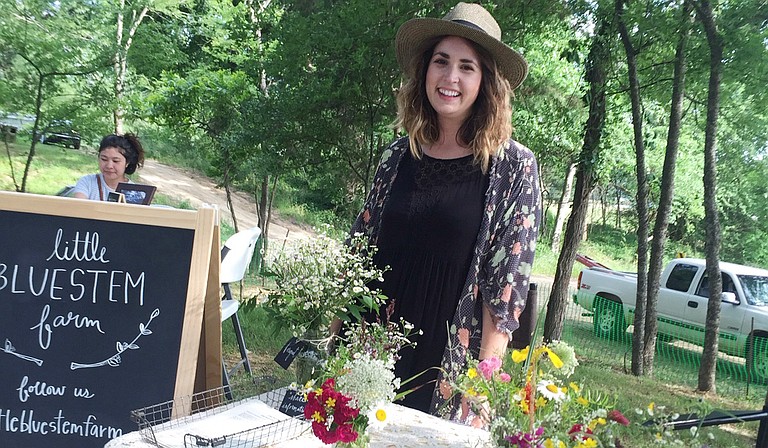 Beth Foose, an Episcopal priest at Grace Episcopal Church in Canton by day, decided to turn her hobby of gardening into a family-run business.
"I guess I've just always liked digging in the dirt," she says.
Foose, 58, started Little Bluestem Farm out of her home in Carthage, Miss.
When she and her husband, Michael, moved onto their property on the Madison-Leake County line, they built a house using reclaimed materials already there and immediately put in a vegetable garden, reclaiming an old garden site and eating what they grew.
"My husband hunts, so between that and the garden, we really live off the land," Foose says.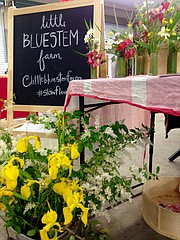 Last summer, her older daughter, Mary Margaret Saulters, worked at La Finestra (now closed) in downtown Jackson. Foose decided to take some of her vegetables to share with the kitchen there. That gift was transformative, she says.
"I can't tell you how gratifying it was to have them use those vegetables in such a beautiful way," she says. "The whole cycle of growing, cooking and eating food makes sense to me at such a soul level."
From there, Foose decided to figure out a way to share her garden with the community at large. "I've always wanted to be a farmer, and a lot of people grow vegetables, but not a lot grow flowers," she says about trying to find a good niche in the agricultural world. And so Little Bluestem Farm came into being.
The small farm grows fresh-cut flowers, as well as vegetables and fruits, although they aren't for sale. It uses safe and sustainable methods such as crop rotation, physical weed and pest control (she doesn't use chemicals), and companion planting. Though she has yet to obtain organic certification, Foose uses all organic products and methods. She doesn't use a greenhouse, either.
"I like the challenge of growing flowers outdoors," she says. "To be outside and understand the give-and-take of nature and the vulnerability of nature—like if the deer eat my sunflowers—it's where I want to be. I might be able to grow bigger and more reliably with a greenhouse, but this way keeps me small and honest."
Daughters Hannah Saulters, a recent Millsaps College graduate, and Mary Margaret, who currently works at Anthropologie while she studies for the Medical College Admission Test, jumped in to help with planting, social media, and working with Foose at the Mississippi Farmers Market and the Livingston Farmers Market.
"I think I'm old enough to not be afraid to be who I am and to say it doesn't matter—I can follow my dreams with abandon in a way," she says. "I don't know that I could have done this in my 40s. Lifelong learning and exploring and wondering is an example for my daughters, too."
In June, the farm will start a community-supported agriculture, offering subscribers cut flowers (this year, primarily annuals such as zinnias, sunflowers and cosmos) from June 1 through Sept. 14 with once-a-week pickup from one of two sites in the metro area: Bottletree Studios in downtown Jackson or M7 Coffee House in Ridgeland. CSA participants can purchase a half share for every-other-week delivery at half cost, and shares come in three sizes: posey, bouquet or bucket.
Foose says she would welcome any locations willing to serve as drop-off points.
"Organizing the CSA has been a fun way to explore local business and really made me pay attention to local entrepreneurs in a different way," Foose says. "When I started to try to spread the word and distribute CSA forms, reaching out to local businesses who would help support that sense of community and connecting with others on a common motion to support and promote local business was great."
Though the business part of the endeavor has proven challenging—"I'm not by nature a very organized person, and just (had) to focus to do things like get a sales-tax ID and those kind of things," she says—it's been worth it.
"I've gotten so much joy from the flower part that the rest has unfolded in a much more trouble-free way than expected," she says.
Ultimately, she says the experience has a great reward for her. Foose likes seeing people smile when they walk up.
"It's the kingdom of God, and the natural world weaves us all together, whether we acknowledge it or not; it's who we are," she says. "To share that through locally grown flowers, or just sitting together outside, it's holy stuff."
For more information on Little Bluestem Farm CSA memberships, call 662-571-3413 or email littlebluestemfarmms@gmail.com. Follow the farm on Instagram @littlebluestemfarm.