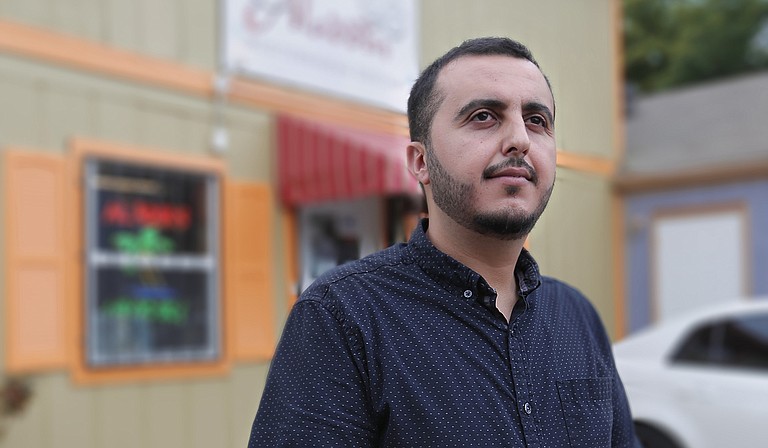 Three years ago, Mohammad Alefrai sat alone on a plane, somewhere over the Atlantic Ocean, on a nearly 13-hour flight from Jordan, leaving everything and everyone he knew behind to pursue his dreams in a foreign country. "When anyone asked me what I wanted to do when I grew up, I knew since the age of (about) 7 or 8 that I wanted to come to America," Alefrai says.
The 33-year-old Jordan native is a graduate student at Jackson State University studying public administration and policy.
Coming to a foreign country wasn't the easiest of all feats, but Alefrai is a testament of one of the millions of expats and immigrants who pursue their dreams of taking risk and thriving in a new home away from home.
"I learned English (in the United States) from the street, around my work, television shows and friends who would teach me step by step what's going on," Alefrai, whose first language is Arabic, says. "If I wanted to drink or eat something (while out somewhere), they would teach me. I wanted to learn."
He decided to leave his upper-middle-class life in Jordan after working five years in the marketing field. He says he just didn't like it and dreamed of improving the lives of the people around him. Working-class people focus on private-sector jobs because they can make more money, he said, "but no one likes to work in the public system: transportation, government or hospital because it's (thought to be) a headache and less money," Alefrai says. "For me, I want to study public policy to see what's going on inside the public sector. Policy and laws affect the public, and when I came (to Mississippi), I saw something shocking."
He says he visited Miami beach, Washington, D.C., and New Orleans, but saw a big difference in these cities' infrastructure compared to Mississippi.
"I'm not talking about the people—I'm talking about the infrastructure, the buildings, the laws. And when you ask people about living in Jackson, no one likes to actually live in (downtown) Jackson," Alefrai says. "There is high tax and the streets around Jackson are bad and the water is poor. If you know Madison, Ridgeland and Flowood, (the infrastructure) doesn't compare."
He says it all boils down to the importance of education. "(Many) people are not being educated, and there is less funding for schools in the area," he says. "When you see how the schools in south or west Jackson are and compare them to Madison, you find a large gap."
Although he has been stateside for three years now, he calls home to speak to his parents and siblings every four to five days. 
 "Jordan is a nice and safe country; it's a different story," he says.
Alefrai is proud to be living in the U.S. "This is like my country; it's a country that can give you anything if you work for it," he says.