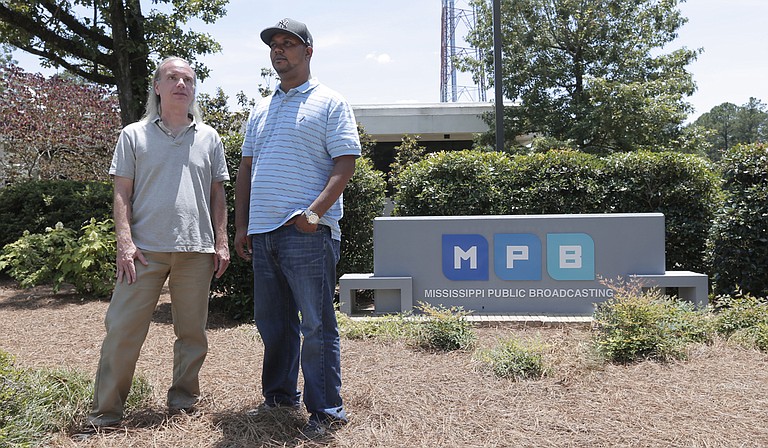 Mississippi is the birthplace of America's music—it says so often in our tourism marketing. But when Buffalo, N.Y., native Scott Bradfield came to Jackson for the first time to work for Mississippi Public Broadcasting in 1994, he didn't anticipate the amount of variety in the state's music scene.
"I knew all about the musical heritage here, things up in the Delta and B.B. King, of course," Bradfield says. "But when I got here, I realized there was a lot of good music happening right now and that the state had done a good job of promoting its history musically, but no one was really aware of what was currently happening here."
Bradfield spent much of his youth running audio and lights for bands. That experience helped pay for his studies at Buffalo State College, where he earned a bachelor's degree in mass communications in 1981, and eventually led him to work in TV audio, camera operation, editing and production.
While he says there was always support for music television programming at MPB, the question was how to do it. What came first was a series of evolutions, beginning with a 2012 web series called "MPB All Access," featuring interviews with musicians at festivals.
From there, former MPB videographer Jeremy Burson created "MPB All Access: Sound Check" in 2013, changing to a studio-based format and letting the performances take center stage.
Bradfield produced a segment for one of the six episodes of "Sound Check" but says he always intended the program to be a trial run for something bigger. That came true in 2015, when MPB began airing "Amped & Wired," a TV show that seeks to capture the concert experience. Bradfield, who serves as the show's producer, shot most of the 16-episode first season at Hal & Mal's, presenting performances from local artists, such as Young Valley and Tawanna Shaunte, as well as regional acts such as New Orleans band Cardinal Sons. Though "Amped & Wired" is slimming down to about 13 episodes for its second season, the show has grown in scale, finding a new director in Don Moore, a new home with Duling Hall and a new executive producer in Taiwo Gaynor.
Before coming to work for MPB in 2008, first as the senior audio technician and then as director of audio for television, Gaynor ran graphic-design and music-production company Dream World Communications. When the opportunity to executive produce "Amped & Wired" came, the show fell squarely in his wheelhouse.
While Gaynor says they can look to public-broadcasting music program "Austin City Limits" as a model for success, the appeal of "Amped & Wired" is that it can showcase artists that have flown under the radar but are on the verge of big things. So far in season two, they've shot episodes for Jackson artists Silas, 5th Child, Passing Parade and Los Brown, as well as California electro-pop duo Lillie Lemon and Brookhaven, Miss., singer-songwriter Sam Mooney. The next "Amped & Wired" taping takes place Friday, June 10, at Duling Hall and features Nashville southern-soul band Muddy Magnolias and local R&B singer jj Thames.
Gaynor and Bradfield say the show crossed technical hurdles in moving to a new venue, hiring new staff and investing in new equipment, but they have even greater strides planned for the future. For one, they are currently pursuing underwriting to grow the show's budget in order to shoot episodes at venues all across the state.
Bradfield says, "'Amped & Wired' was a dream come true for me, and I'm hoping it'll become a signature series here like 'Mississippi Roads,' which has been around for 20-something years. ... And we're in no danger of running out of talented people to feature. I've got a notebook with 20 pages of handwritten notes saying, 'Oh man, I've got to get this band on.'"
For more information, visit mpbonline.org/ampedandwired.
*In the print edition of this story, Scott Bradfield was listed as the creator of "MPB All Access: Sound Check" instead of former MPB videographer Jeremy Burson. The JFP apologizes for this error.