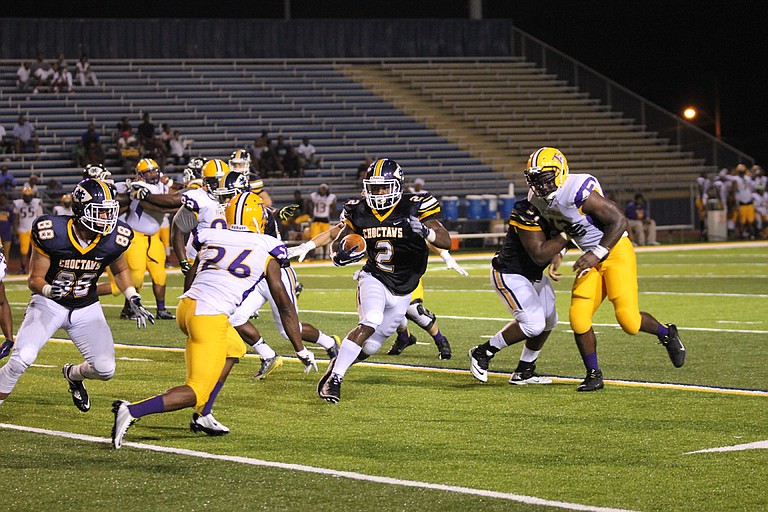 The first-ever World University Championship of American Football took place in Uppsala, Sweden, in 2014 and featured five teams, representing Sweden, China, Mexico, Japan and Finland.
Both Japan and Mexico went undefeated in the inaugural championship, and no one scored against either team in the three games before leading up to their meeting in the finals. Mexico defeated Japan 14-6, winning the championship.
Monterrey, Mexico, is the site for the second World University Championship, which began June 1 and continues through June 11. The United States will take part this year, facing China, Japan, Guatemala and Mexico.
A team from India planned to play in the tournament, but a problem with visas forced the team out of competition. Instead of pool play, each team will play the others in a round-robin format.
Team USA will have a Mississippi connection for this year's tournament with Mississippi College running back James Banks currently on the roster.
Banks was a standout player for Chalmette High School, as he amassed a school record of 3,498 yards. During his senior year, he rushed for 1,716 yards and 23 touchdowns, and earned All-State honors.
He was First-Team All-District twice in his final two high-school seasons, having rushed for 100 yards in every game during those years. Banks was a standout track-and-field athlete while in high school, as well.
The five-foot, eight-inch, 185-pound running back signed with Louisiana Tech University out of high school. During his time with the Bulldogs, he was the Special Team Player of the Week twice and led the team with 10 tackles during the 2013 Louisiana Tech spring game. He then moved from running back to safety.
Banks transferred to Mississippi College for the 2014 season and played in all 10 games for the Choctaws, finishing fourth on the team in rushing with 171 yards on 16 carries. He also caught six passes for 94 yards and a touchdown.
In his first season at MC, Banks had a season-high 75 rushing yards on five carries against the University of West Alabama. He received the Dedication Award, which is given to the Choctaw who shows outstanding dedication to the program.
The Violet, La., native played in all 10 games during his senior season in 2015, as well. He rushed for 305 yards on 45 carries and two touchdowns, and caught 11 passes for 131 yards and a touchdown.
In his two seasons at MC, Banks rushed for a total of 476 yards on 61 carries with two touchdowns and caught 17 passes for 225 yards and another two touchdowns.
He earned a spot in the field in the 2016 Dream Bowl, which is a game that allows FCS, Division II and Division III players to showcase their talents for Canadian Football League and NFL scouts. Banks had only one carry during the game for just two yards.
Banks and Team USA open play against China on June 4 and face Japan on June 6. The U.S. is back in action on June 9 against Guatemala before finishing play against defending champion Mexico on June 11.
The links to each game can be found here.