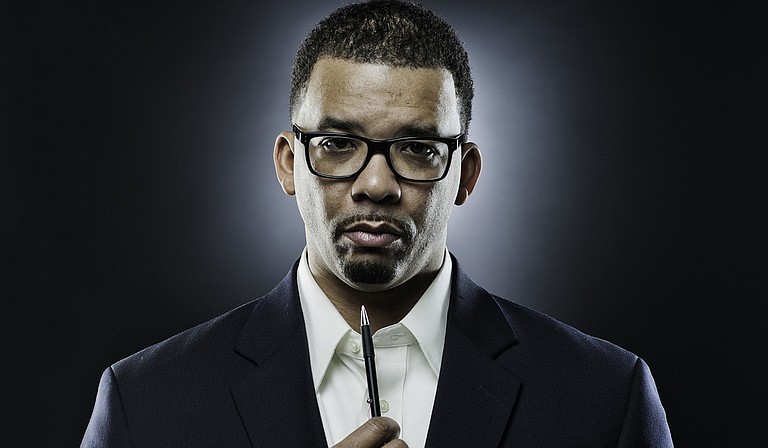 For Pascagoula, Miss., native Seneca Wilson, the draw to poetry was gradual. It began in junior high school, when his friends formed a music group. While his voice wasn't his strongest feature, he offered to write lyrics for the project to avoid being left out.
Like most middle-school music acts, Wilson says, the group didn't go anywhere and just had fun playing around, but even after his friends had lost interest, he continued writing songs. As he became more focused on writing in high school and then in college at the University of Southern Mississippi, his style shifted from songs to poems. Despite amassing a large body of work, he kept it private until he decided to attend a college open-mic night and performed for the first time. That's when he realized that live spoken word gave him a platform to share his two greatest passions: poetry and motivating people.
On April 15, Wilson, who performs and speaks for events under the moniker "Seneca the Motivational Poet," self-published his second book of poetry, "Stairs to the Top" (2016, $11.95) only about nine months after moving to Jackson to work as the assistant director of facility operations at Jackson State University's Walter Payton Recreation and Wellness Center. Many poems in the book take inspiration from his experiences coaching youth sports and mentoring, and deal with topics such as having the courage to pursue your goals and giving to others.
"I didn't have much when I was growing up," Wilson says. "I used to live in the projects, and I saw a lot of things and saw that a lot of people didn't have love. Love is what I guess I always go back to, and I wanted to write for people, you know. I write for myself, but at the same time, there's no new feeling under the sun. So what I experienced, somebody else may be going through, may be about to go through or may have gone through. ... We never know whose life we're going to save by our words. A lot of times, poets can put things in a way that you've been trying to say for years but just never (been able) to put it into words."
While the process differs greatly between the writers he knows, Wilson says he often spends anywhere from a week to six months on a single poem, as he prefers to let it come out organically and sometimes must reach the right perspective to complete it. One of his pieces, "Unfinished Poem," deals with that topic while also pointing to the fact that, like the poem itself, the poet is always developing and growing.
"People don't realize that when you write things down, it's therapy," he says. "Even when you read it out loud, it's therapy. If we don't write our stuff out, we hold it all inside and don't handle our situation. Sometimes you do need to go to somebody and talk to somebody about it, but a lot of times, you just need to get that stuff out."
To those who might not place poetry among their interests, Wilson says they need to consider what poetry actually is, as the art form is much more open-ended than people often realize.
"Everything is poetry," he says. "A lot of people don't think they're poets. Everybody is a poet. I don't think you can actually put a definition on poetry. So if you say it's poetry, I believe it's poetry. If somebody argues with me about that, then I'd say, 'Then, please define what poetry means.' For a young person who wants to start writing, just write about your feelings, write about what goes on in this world, write about a passion. You may not share with anyone, but writing helps you grow and helps you become a better person."
Seneca Wilson signs copies of his book, "Stairs to the Top," at 7 p.m., Wednesday, June 15, at ISH Grill and Bar (5105 Interstate 55 N., 769-257-5204). The book is available now at senecatmpoet.com.