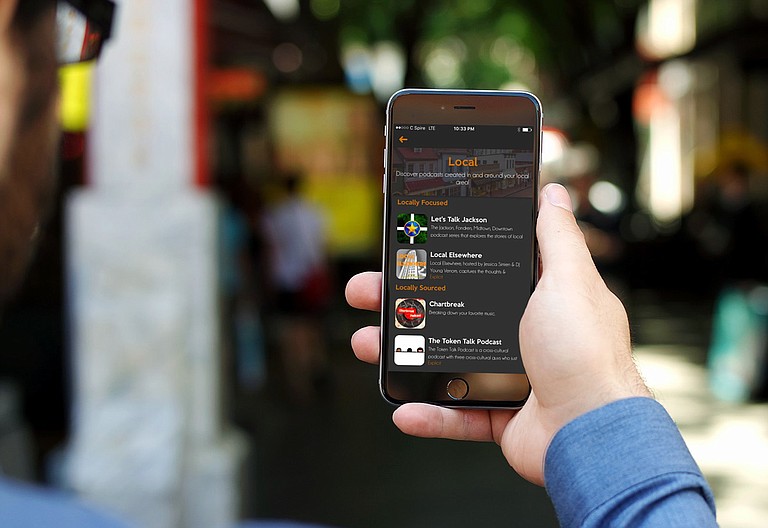 JACKSON — Ebony James, a Jackson native who works for Exit Summer House Realty and runs a business of her own called Leaph Services, recently created a phone application called Small Biz Big Deals to help the local small-business community. The app, which she pitched this April at an event called Startup Mississippi, functions similarly to Groupon but offers deals and promotions solely to small-business owners. The app is set to launch by July 15 on iTunes and Google Play.
The primary difference between Small Biz Big Deals and Groupon is that James' app does not engage in profit sharing and allows small businesses that use the service to maintain 100 percent of the profits made through the promotions they offer. James contracted a company called Solitary Innovations to help with coding.
"This app is good for small-business owners because it allows them to keep more of their investment," James said. "In my day job, I work in merchant processing on debit and credit cards for small-business owners, and I don't like to hear about small businesses having to close due to a lack of profits. I wanted to help those small-business owners reach their clientele without breaking their advertising budget, and Small Biz Big Deals presents a solution that works well for them."
Small Biz Big Deals is free to download but requires a $50 monthly fee to advertise through it. For more information, call 601-665-5611 or visit smallbizbigdeals.com.
Static's Gadgets Comes to Richland
Thomas Camp and his wife, Jordan Camp, opened their new electronics store, Static's Gadgets (701 Highway 49 S., Suite B, Richland) on June 1. The couple sells everything from tablets and laptops to accessories, such as phone cases, screen protectors and charging cables.
Static's Gadgets also offers home audio, alarm and camera systems, and performs installation and servicing for the devices, as well. The store has a wide selection of LiftMaster garage-door components, including motors and the doors themselves, and also installs and services any make of garage door. Static's Gadgets also has smart watches and gaming devices for phones and tablets, including gaming controllers that connect to any device via Bluetooth.
The Camps plan to host a grand opening and ribbon-cutting ceremony for their store with the Richland Chamber of Commerce in the next few months. Static's Gadgets is open Monday through Friday from 10 a.m. to 7 p.m., Saturday from 9 a.m. to 6 p.m. and Sunday from 1 to 5 p.m. For more information, call 601-487-8979, email statics.gadgets@gmail.com or visit the store's Facebook page.
Satchel Comes to iPhone App Store
Jackson entrepreneur Beau York and business partner Briar Bowser first released the beta for the Satchel Podcast Player on Android in August 2015. They officially released the player on Monday, June 6.
The podcast app includes a Listen Local feature, which allows users to locate local podcasts based on their location. Listeners will be able to discover and listen to new shows and support their favorite podcasters on the fly through the app's user interface.
York is the executive producer for podcast studio Podastery, which produces a variety of podcasts, including his personal show, "Let's Talk Jackson," which showcases artists, entrepreneurs and innovators from Mississippi's capital city and beyond.
Satchel is available for free through the App Store for iPhones and the Google Play Store on all Android devices. For more information, visit satchelplayer.com or find Satchel on Twitter at @SatchelPlayer.