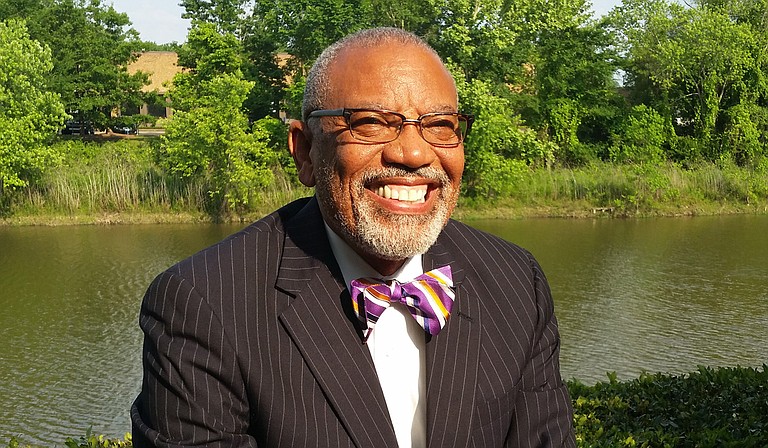 Neddie Winters, a Tunica, Miss., native, was named the 100 Black Men of Jackson, Inc. 2016 Mentor of the Year for his dedication to mentoring young people in the Jackson area. He received this award particularly for his numerous hours spent mentoring young men at Provine High School.
Winters says he feels that Alcorn State University, where he earned his bachelor's degree in general agriculture in 1972, equipped him with endurance and patience, which he says are necessary for one to do well helping others.
"Alcorn prepared me to work and succeed in any environment I find myself in," he says. "If it had not been for Alcorn, I might not have even gone to college. I can remember I was unable to afford to go to school, and Alcorn took me in and made a way for me to get an education and prepared me to succeed."
Growing up on a former plantation in Tunica, Winters says there were plenty of people who doubted his ability to succeed and those who believed in his potential, but positive allies in Tunica and encouraging guides at Alcorn helped him develop his personality and the path he would take.
"(Mentoring others is) just the makeup of me as a human being," he says. "First and foremost, because of what Alcorn did for me, I learned how to be a mentor when I was enrolled in Alcorn because there were men and women both (who helped me)."
Winters says he is passionate about mentoring and giving back to his community because of his personal knowledge of the power of a good mentor and community support, but also because of his Christian faith.
"I have been mentored; I believe in giving back," he says, "... I joined (100 Black Men of Jackson) specifically to be a part of the mentor program. I was mentored. I'm a Christian, and the mentality of a Christian is that we mentor, we disciple. If we're not being mentored, we're mentoring someone else."
After graduating from Alcorn, Winters received a master's degree in public financial management from the American University in Washington, D.C. He also earned an honorary Doctorate of Humanities from the New Foundation Theological Seminary, and Further Studies at Reformed Theological Seminary in Jackson and the Stephen Olford Preaching Center in Memphis, Tenn. Winters even worked as a pastor for 20 years at Hope Springs Missionary Baptist Church and Boys of Calvary Fellowship Church.
Winters currently serves as the president of Mission Mississippi, an organization committed to encourage grace across racial lines. Mission Mississippi, a 23-year-old organization, hosts a number of statewide events each year, including the Governor's Leadership Prayer Luncheon in the spring and the racial Reconciliation Celebration in the fall.