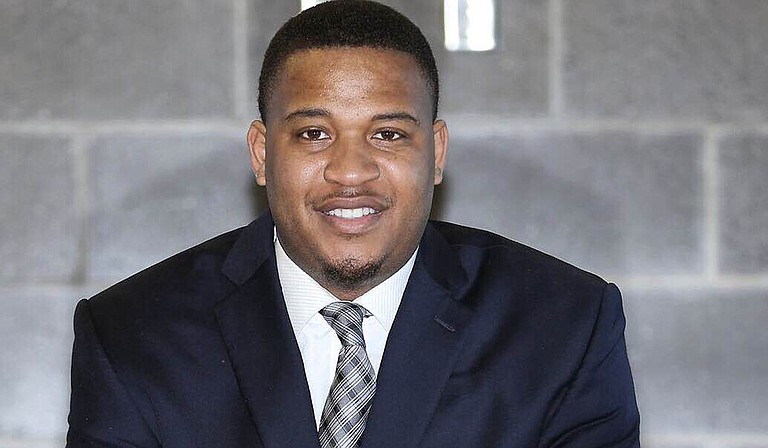 Tommie Mabry lives by the words, "I cannot walk in my future with my foot in my past."
Mabry, 28, grew up in midtown, or what the locals call Northend, a neighborhood in Jackson that he says was not necessarily the easiest neighborhood to grow up in. "I have lived a life that's beyond 28," Mabry says. "The average 28-year-old hasn't lived close to how much I have been through. … I come from the 'hood, I come from poverty. No one from my family finished high school. ... I don't have a family member before me to ever finish college."
Growing up with no one to serve as a model for mainstream success, Mabry turned to life in the underground economy and ardently abided by the code of the street. Mabry was expelled from seven elementary schools and three middle schools in the Jackson Public Schools district, and by age 11, he was serving time for burglary and began getting his first tattoos, before serving time for the first time while in the fifth grade.
"I was doing things in the neighborhood that, for me, were fighting for acceptance," Mabry says. "Growing up in that environment where I didn't see too many models, I didn't have the blueprint to success."
Eventually, however, Mabry's life took a turn in a different direction after being shot. Mabry found love and acceptance in the Christian faith, and the change in his view of himself and others helped lead him to taking advantage of opportunities.
"I met Chokwe Lumumba (former Jackson Mayor), and he put me on his (Amateur Athletic Union) basketball team. I was travelling the country playing basketball. I was surrounding myself with guys that wanted something in life—and that's the difference," he says. Mabry says that, prior to these positive people being in his life, he didn't know what it meant "to dream" or "to have hope"—he was driven by a pursuit of money—but his fellow members on the basketball team wanted to go to college or to go to the NBA, allowing him to see that there were other options for himself.
From the dual positive influences of church life and the people with whom he interacted on the basketball team, Mabry was able to set his sights on things his former self would have never been able to imagine. When he graduated from Bailey Magnet High School, Mabry became the first of his four brothers and one sister to do so. From Bailey, Mabry went to Tougaloo College, where he graduated with honors with a bachelor's degree in education and was nominated and elected Mr. Tougaloo for the 2010-2011 school year. Mabry will graduate from Tougaloo with his master's degree in child development in May 2017.
After graduating from Tougaloo, Mabry taught at Whitten Middle School—a school in one of the same districts from which he was once expelled. Though he never considered himself a writer, Mabry published his first book "A Dark Journey to A Light Future," a best-selling inspirational autobiography, at age 24, before publishing his second book "If Tommie Can Do It, We Can Do It," a children's book. His desire to write was, in part, inspired by his being a fan of rap music. "I like rap, but I can't rap," Mabry says. "When you listen to rap, what they're doing is giving their testimonials or what they've been through." Because Mabry couldn't rap, he wanted to find a way to tell his story to a larger audience—and writing was that pathway.
Mabry is motivated by his past and his desire to keep other people from repeating his mistakes. "When I see a guy going down that road that I went down, it's mandatory that I stop them," Mabry says, "I wake up every morning to do that—just to give a guy hope. Any opportunity to see, I'm going to it."
"Opportunities motivate me because I was once scared to dream ... to the point where I wouldn't even do it because I knew I wouldn't be accepted," he says. "I know I'm great now, so I know there's not anything I can't accomplish. … God is my source. He's everything to me. I pray about it, and I leave it with him."
In addition to his books, Mabry travels around the world as a motivational speaker. He is the chief executive officer for his company, Tommie Mabry Company, and an admission counselor at Tougaloo College. Mabry is married to his wife, Jerrika Mabry, and has a 3-year old daughter named Roxi Mabry and a 14-year old son named Jadonn Mabry.
Mabry can be reached at Author Tommie Mabry on social media platforms, and through his website www.tommiemabry.com.