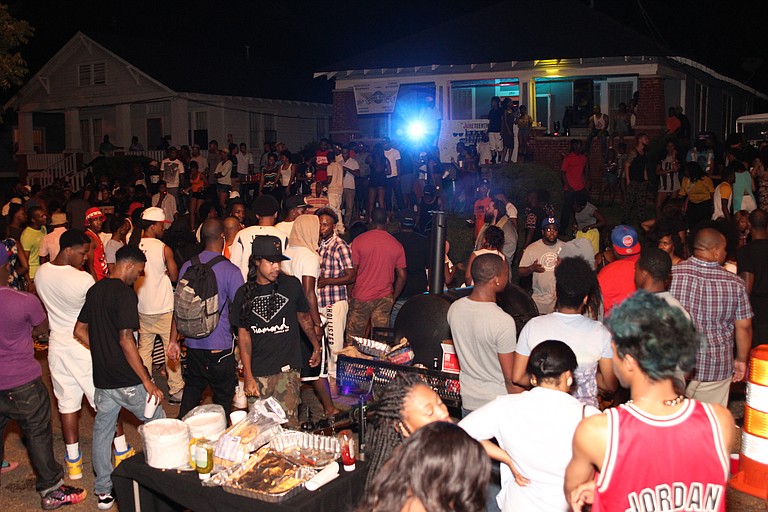 Every year, cities around the country recognize Juneteenth, the oldest known celebration commemorating the end of slavery in the United States. Jackson is certainly no exception, but the City's marketing specialist, Brad Franklin, says it's only recently that residents began to take notice in a big way. He is helping to promote a weekend of Juneteenth events in downtown Jackson.
"There are several ceremonies for Juneteenth that happen every year, but citizens have little to no knowledge of such events," he says. "Now that the awareness bug is picking up stride, we have the opportunity to push its agenda like the other culture agendas in an effort to educate and celebrate the melting pot we all reside in."
Jackson resident Quincy Grant will help kick off the weekend with Juneteenth in the Park on Friday, June 17, in Smith Park. The event will feature food trucks, vendors and games, as well as musical performances from acts such as DJ Jonasty, DevMaccc, J. Skyy, CLEW, D. Horton, Scraper Gang and Coke Bumaye.
Grant, a Little Rock, Ark., native, librarian and graduate of Jackson State University, began organizing activities for Juneteenth in 2012 with the goal of raising awareness of the holiday with members of his generation.
"Dropping the term (Juneteenth) onto my crew one year showed how many weren't familiar with it," Grant says. "After educating my peers, we decided to create a tagline for it that remains the tagline today: 'Let's not only celebrate; let's educate.'"
He says the number of returning faces and new faces during his second event showed him that there was support for what he wanted to accomplish. He also learned more about the lack of knowledge about Juneteenth when he canvassed his neighborhood and discovered only one out of 40 people were familiar with the holiday. That one person happened to not be African American.
Immediately, Grant knew he was on the right path, and he started planning for a bigger and better Juneteenth. That led to moving the event from its original location, Baker Street, to downtown Jackson this year and adding a more creative spin to draw more attention to the holiday.
"The term needs to be continuously heard, used and discussed," Grant says. "We're trying to introduce Juneteenth as a platform versus an event. Plus, we are doing a historical thing in a historical place, together."
On Saturday, June 18, the City of Jackson is also partnering with Legacy Builders and Jackson Black Pages to present the Juneteenth on Farish Parade and Festival between Griffith Street and Hamilton Street. The event will feature more than 40 vendors, children's events such as space jumps, a parade at 2 p.m., and musical performances from artists such as Mike Rob & the 601 Band, Victoria Cross, Dolla Black, Rashad Smith, J Da Groova and Amanda Furdge beginning at 3 p.m. on an outdoor stage and inside F. Jones Corner.
Juneteenth in the Park is from 7 p.m. to midnight, Friday, June 17, at Smith Park (302 Amite St.). Admission is $5. The Juneteenth on Farish Parade and Festival is from 2 to 8 p.m., Saturday, June 18, in the Historic Farish Street District. Admission is free. For more information, find the events on Facebook. More Juneteenth events at jacksonfreepress.com/events.