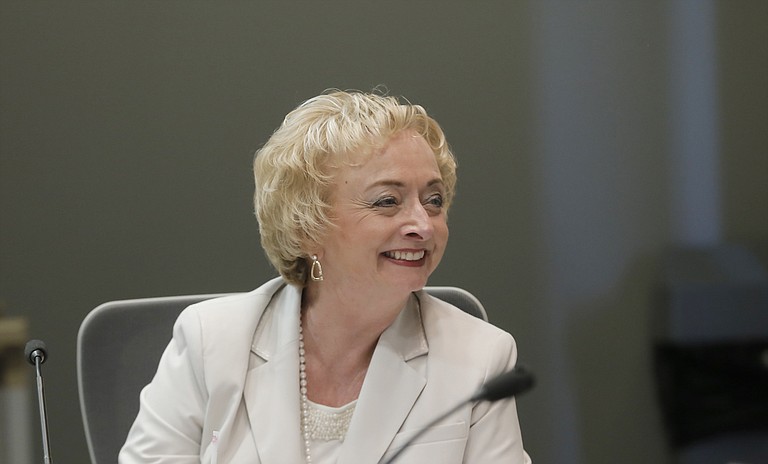 JACKSON — Mississippi's public-school students are showing significant gains in graduation rates and kindergarten literary, the Mississippi Department of Education is reporting.
MDE says that 80.8 percent of public high-school seniors graduated this school year, compared to just 78.4 percent in the last school year. This record high is still a few points shy of the national average—82 percent for the 2013-2014 school year—but Dr. J. P. Beaudoin, director of research and development at MDE, said in a press statement that the state could surpass that number in the next few years. Students with disabilities also saw gains, graduating at a rate of 33.6 percent this year, up from 27.5 percent last year.
"The credit is due to the hard work of our teachers and principals who continue to set high expectations for children, and our children continue to meet and except those expectations," State Superintendent Carey Wright said in an MDE statement. "I'm particularly pleased to see the progress of our students with disabilities. We are not where we should be as a state, but we are increasing the opportunities for students with disabilities to participate in general education classes. Through the state's graduation options, we also opened multiple pathways for students to earn a diploma."
The state's youngest public-school students also saw significant gains on the STAR Early Literacy exam, an assessment distributed only to kindergarteners. The state average score grew from 502 in the fall to 703 in the spring; last year, the fall score was 501 and topped out in the spring at 680. MDE reports that all students scored above the 530 kindergarten readiness benchmark this spring. This means they've mastered at least 70 percent of early-childhood literacy skills. That includes knowing the alphabet and the sounds letters make, and being able to read from left to right—a feat that 65 percent of the state's kindergarteners did not achieve last fall, The Hechinger Report reports.
"These scores demonstrate that our state's kindergarten teachers did an even better job than last year helping students build the foundational literacy skills they need to be successful throughout their education," Dr. Kim Benton, chief academic officer for MDE, said in the press release. "Our schools' and teachers' focus on literacy is making a significant impact on student learning."
"I am proud of our state's kindergarten teachers and school leaders for their hard work and dedication to equipping their students with the literacy skills they will need for success in school," Wright said in the release. "Reading instruction must remain a major focus of kindergarten through the 3rd grade so that all children build strong reading skills before they complete elementary school."
Sierra Mannie is an education reporting fellow for the Jackson Free Press and The Hechinger Report. Email her at sierra@jacksonfreepress.com.