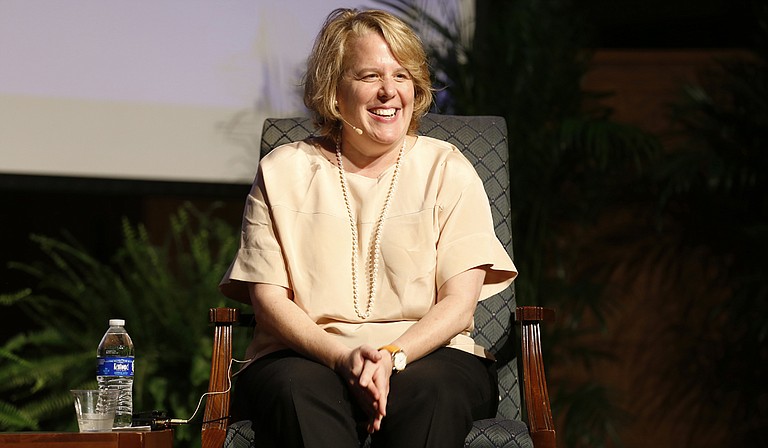 JACKSON — House Bill 1523 was destined to go down Congress Street, a straight shot from the Capitol to the federal courthouse, where U.S. District Judge Carlton Reeves heard the first arguments challenging the "Protecting Freedom of Conscience from Government Discrimination Act" on Monday.
Roberta Kaplan, the New York-based attorney who won same-sex couples in Mississippi the right to wed and adopt, is asking Reeves to re-open the judgment and modify the permanent injunction in the first lawsuit filed by the Campaign for Southern Equality that legalized same-sex marriage in the state almost a year ago. Kaplan's motion focused on the part of HB 1523 that allows circuit clerks to recuse themselves from issuing marriage licenses to same-sex couples due to a "sincerely held religious belief."
After the U.S. 5th Circuit Court of Appeals affirmed Judge Reeves' opinion, he issued a permanent injunction that said, "It is hereby ordered that the State of Mississippi and all its agents, officers, employees and subsidiaries, and the Circuit Clerk of Hinds County and all her agents, officers, and employees are permanently enjoined."
On Monday, Kaplan argued that Reeves' injunction applied to all circuit clerks throughout the state, acting in their official capacity on behalf of the state by issuing marriage licenses. HB 1523 offers them an opportunity to opt out of that duty due to "sincerely held religious belief." Kaplan argued Monday that if all circuit clerks in Mississippi are viewed as agents of the state, then the equal marital rights afforded same-sex couples in Obergefell need to be recognized in circuit-clerk offices. Clerks that use HB 1523, Kaplan said, would be violating Reeves' order and, thus, acting unconstitutionally.
Kaplan went after the vague language in HB 1523 that does not provide an "enforcement mechanism" to ensure that same-sex couples are treated equally when getting marriage licenses "without delay." The bill says clerks must tell the State Registrar for Vital Records in writing of their recusal to issue marriage licenses, but that information does not necessarily have to be made public without requests.
"We are not yet contending that clerks have the right to recuse," Kaplan said in court Monday. "We want to make sure and see if it's a problem ... and make sure that couples aren't humiliated by a clerk saying, 'Gay couples go over there.'"
Justin Matheny, the attorney who represented the attorney general, said that if clerks decide to recuse themselves from issuing licenses, "it's on them" and their office to make sure that none of the hypothetical scenarios—like a couple having to go to another county to get a marriage license if everyone recuses themselves—happen.
Matheny said any hypothetical consequences of circuit clerks recusing themselves are not protected under the statute. He also said that Judy Moulder at the State Registrar's Office had not received any notices from circuit clerks seeking to recuse themselves from issuing marriage licenses. Moulder's office has not prepared any special form for recusals, Matheny said, and her only duty according to the statute that could become state law on July 1 is to put the written notice of recusals from circuit clerk in a file.
But currently, Matheny said, "she has none."
"We don't know if there will be any, and we don't know if this law is even going into effect," Matheny told the court.
Matheny pointed out that if House Bill 1523 is found unconstitutional and does not become law, then re-opening CSE v. Bryant I is moot, and that one reason to not re-open the case was because Judge Reeves will hold hearings in two cases, one brought by several Mississippians, and one brought by the Campaign for Southern Equality and a priest, that challenge the constitutionality of House Bill 1523 entirely.
Kaplan countered that it was necessary for Judge Reeves to re-open the case and amend the order to at least make public Moulder's list of recusals either on a website or via public notice so couples can be aware of circuit clerks not issuing licenses to them and avoid humiliation.
Reeves said he would consider Kaplan's motion to re-open judgment in the first CSE case separate from the Thursday's hearings. He said ruling would come in due course.
For more stories about House Bill 1523 and LGBT rights in Mississippi, visit jacksonfreepress.com/lgbt.