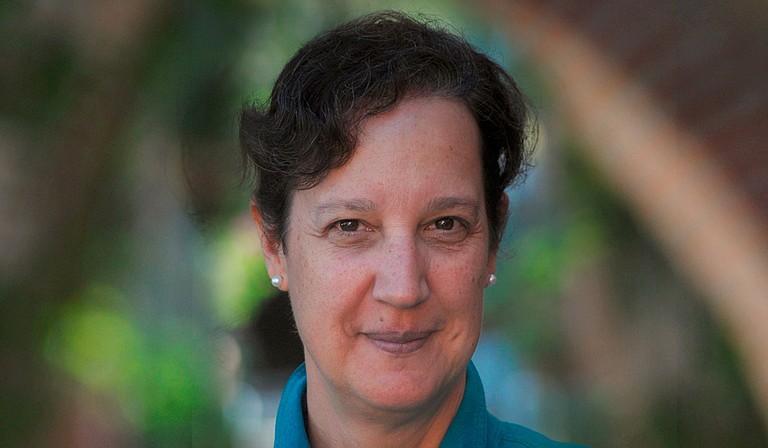 About a year after Jackson-based author Teresa Nicholas released her first book, "Buryin' Daddy: Putting My Lebanese, Catholic, Southern Baptist Childhood to Rest," she decided to take on another challenge that was far removed from her debut memoir yet deeply personal in a new way.
In 2012, Nicholas received a call from her friend, University Press of Mississippi Assistant Director and Art Director John Langston, who told her the publisher had launched a series of biographies on important figures in the state's history, beginning with Carolyn J. Brown's books, "A Daring Life: A Biography of Eudora Welty" and "Song of My Life: A Biography of Margaret Walker." They wanted to do a biography on famed Mississippi journalist Willie Morris, Langston told her.
"He asked if I would be interested in writing it, and of course, John knew that I would be interested ... ," Nicholas says. "He and I had met Willie together when we were sophomores in high school, when Willie had come to Yazoo City with a whole bunch of colleagues from Harper's Magazine right before the integration of the school in January 1970."
She and Langston worked for their high-school paper at the time and began writing to Morris, who was an avid letter writer, for advice. He acknowledged that their school would be going through a difficult time adjusting to integration, but he also encouraged them to write creatively and truthfully about the situation and told them to get good liberal-arts educations.
"He made a huge difference in my life when I was just a girl," she says. "Willie had that effect on people. He could change people's lives."
Whereas "Buryin' Daddy" covered a small section of Nicholas' life, her biography on the late writing icon, "Willie: The Life of Willie Morris" (University Press of Mississippi, 2016, $20), covers all aspects of his life and work. To do that, she looked to the thing that initially connected her and Morris: his letters.
Throughout much of his life, Morris would collect his written correspondence with friends, colleagues, his first wife, Celia Buchan, and his long-time friend and second wife, JoAnne Prichard Morris, amassing dozens of boxes with hundreds upon hundreds of letters. The University of Mississippi currently holds the letters and allowed Nicholas to view even some material that hadn't been catalogued. She says one of the most fascinating letters shed new light on Morris' often-discussed resignation from Harper's Magazine in 1971 following quarrels with the publication's owner.
"That was a controversial event in publishing, and there were some people who have suggested that Willie didn't do enough to keep his job or do enough to rectify the situation," Nicholas says. "And there are letters there that show how he very carefully tried to work with management to resolve the situation, to keep his editorship at Harper's, but it just didn't work out."
She also interviewed about 60 people that Morris knew over the years from Yazoo City, from the University of Mississippi, where he was a writer-in-residence, and from the University of Texas, where he studied history and journalism, and served as the editor for the student newspaper, The Daily Texan. While at UT, Morris fought against censorship for writing about a bill in Congress that would deregulate the oil industry.
"You can imagine that it was a great controversy in Texas," Nicholas says. "The University of Texas received a lot of funding from oil interests, and Willie was against the bill and was censored. He fought for his freedom to write what he wanted to write, even though he was 'just a college newspaper editor.' And he won. He became famous as a result of that."
Nicholas says she hopes that her readers will walk away with a greater appreciation of Morris as a writer and as a person. He interwove personal stories to explain the events happening around him, whether he was working on an article or one of his books, such as "North Toward Home," "The Courting of Marcus Dupree" and "My Dog Skip," and he used his understanding of history and the written word to help interpret the South for others.
Also, she says, he was just a master at writing a damn good sentence.
"Willie: The Life of Willie Morris" is available now at Lemuria Books (Banner Hall, 4465 Interstate 55 N., Suite 202). For more information, visit teresanicholas.com.