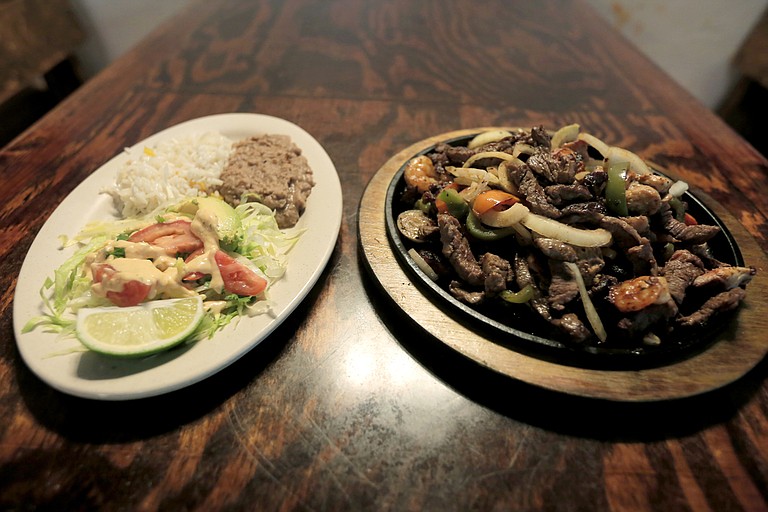 Upbeat Latin music fills the dining area at El Sabor Latin Cuisine in Ridgeland. Once you open the restaurant's double-door entrance, you walk into a lofty, welcoming space adorned with pool tables, wooded dining furniture and bar, colorful Mexican fruit sodas and a checkered floor.
El Sabor, which translates to "The Taste," is a hole-in-the-wall authentic Latin American eatery located off Old Canton Road. It's in a small Latin-owned shopping complex, neighbored by Panaderia Mexico, a Mexican bakery, and La Morena, a Mexican restaurant.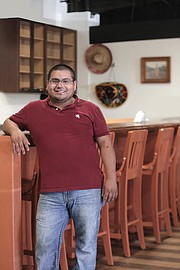 El Sabor got its start just over a year ago in March 2015 when El Sabor's owner, Gaspar Perez, decided to partner with the previous location's owner, who kept a Latin meat market. Perez says plans fell through, and the meat-market owner left the business and returned to Mexico, leaving Perez with his investment and first solo business venture.
"I changed the name (to El Sabor), and we started a Central and South American menu," Perez said. "We started this restaurant because almost all of the (Hispanic-inspired restaurants) in the area are Mexican. You're not going to really find another restaurant in Jackson that serves Latin American-inspired food."
Perez says he had no prior experience managing and owning his own restaurant, but he has worked in American restaurants for the past seven years, including Newk's Eatery and Logan's Roadhouse.
"I knew how the kitchen is basically run, but it is different when you have a boss versus when you are your own boss running a business," Perez says.
The restaurant is visually divided into different sections: the bar, dining area, the register, which sells calling cards for the majority-Latin community that frequents El Sabor, four pool tables and a wall lined with shelving for products used in the restaurant's ethnic cooking.
The open kitchen behind the bar allows patrons drinking a beer and watching sports on the plasma TVs to see their food being made.
El Sabor translates to "The Taste," which Perez says lets every diner know they will leave having experienced the authentic flavor of what Latin American foods offer.
Perez says the most popular plates the restaurant serves are Honduran, which include pollo con tajadas (fried chicken with fried plantains), baleadas (thick and fluffy tortillas filled with mashed fried beans and a variety of other fillings) and yucca con chicharron (a starchy potato equivalent with pork belly). More favorites include traditional Mexican staples such as tortas (sandwiches), fajitas, carne asadas (sliced and charred flank steak), agua frescas (a sweetened drink blended with fruit, sugar and water) 
and enchiladas.
David Jimenez, 41, from South Mexico, has been coming to El Sabor since the restaurant opened. "(El Sabor) cooks exactly how I like it, with Latin flavor, and as if it was made at home," Jimenez told the Jackson Free Press.
Perez wants El Sabor to be the prime sports bar in Ridgeland. He plans to bring more TVs and chairs into the restaurant so guests can come and eat a plate of food, drink a beer and watch sports.
El Sabor Latin Cuisine (6610 Old Canton Road, Ridgeland, 769-251-1154) is open Sunday through Thursday from 9 a.m. to 9 p.m. and Friday and Saturday from 9 a.m. to 10 p.m. For more information, find the business on Facebook.