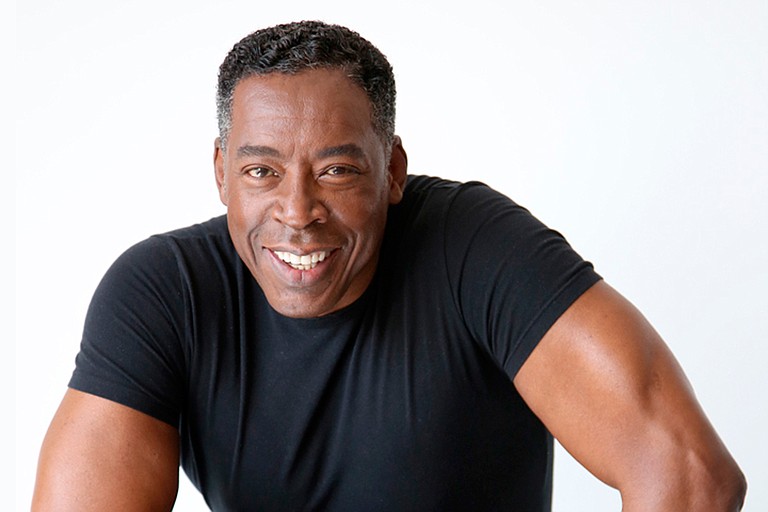 After a successful move to a two-day festival in 2015, Mississippi Comic Con (formerly known as the SOPOCU Con) is returning for its third year this Saturday, June 25, and Sunday, June 26, with a bigger event and even bigger stars, including actor Ernie Hudson.
Most film fans know Hudson as the pragmatic final "Ghostbuster," Winston Zeddemore, who was just along for the ride—and the steady paycheck. However, the Benton Harbor, Mich., native has appeared in a variety of successful TV shows, popular films and cult hits over the years.
Before his acting career began, Hudson joined the United States Marine Corps after graduating from high school. After only three months, he washed out of the Marines due to his asthma, but this freed him up to move to Detroit, where he then became a resident playwright at Concept East Theatre, one of the oldest African American theater venues.
During that time, he also enrolled at Wayne State University in Detroit and helped found a troupe called the Actors' Ensemble Theatre, which allowed young African American writers, directors and actors to develop their craft. After graduating from Wayne State, Hudson entered the master's program at Yale University's Yale School of Drama, which soon led to him starring in stage productions and scoring a role in his first feature film, 1976's "Leadbelly."
Throughout the late 1970s and early 1980s, Hudson appeared on episodes of several now-famous TV series, including "Little House on the Prairie," "Fantasy Island," "The Incredible Hulk," "Diff'rent Strokes," "Taxi" and "The Dukes of Hazzard." He also began to earn larger parts in movies, such as the 1982 "blaxploitation" film "Penitentiary II" and 1983 sci-fi flick "Spacehunter: Adventures in the Forbidden Zone," which also starred Molly Ringwald and Michael Ironside.
Despite his success with "Ghostbusters" in 1984, as well as a recurring role on the hit medical TV drama "St. Elsewhere," Hudson's career didn't see an immediate return from his winning portrayal of Winston. He mostly landed single-episode TV appearances, with exceptions of a voice-acting role as DC Comics character Cyborg in 1985 cartoon "The Super Powers Team: Galactic Guardians" and a recurring part in the short-lived 1986 comedy TV show "The Last Precinct."
In the late 1980s and early 1990s, Hudson scored a few larger film roles, including deep-sea horror movie "Leviathan" and "Ghostbusters II" in 1989 and "The Hand That Rocks the Cradle" in 1992. He had another major year in 1984 with supporting roles in the Ray Liotta-led action film "No Escape," the noir-superhero cult classic "The Crow," the Brendan Fraser and Adam Sandler comedy "Airheads" and the Michael Keaton romantic-comedy "Speechless."
His streak continued in 1995 with supporting roles in the Leonardo DiCaprio crime drama "The Basketball Diaries" and Michael Crichton's "Jurassic Park" follow-up, "Congo," in which Hudson played Capt. Munro Kelly, a character that the studio initially hoped would go on to lead films of his own.
While he continued to play supporting film roles throughout the 1990s and early 2000s, Hudson had success in several popular TV shows, including his series regular role as Warden Leo Glynn in HBO's hit prison drama "Oz" in 2003 and as the recurring character Detective Ridley on "Desperate Housewives" from 2006 to 2007.
In more recent years, Hudson played the sporadically returning roles of Dr. Ken Fields on "The Secret Life of the American Teenager" from 2008 to 2013, Judge Lawrence Perry in TNT's "Franklin & Bash" in 2012 and 2014, and Miles in "Modern Family" in 2012 and 2016. He is also a recurring character on the currently running Netflix series "Grace and Frankie," which stars Jane Fonda and Lily Tomlin.
In his personal life, Hudson is currently married to his second wife, Linda Kingsberg, and has four sons—Ernie Hudson Jr., Rahaman Hudson, Andrew Hudson and Ross Hudson. Also an actor, Hudson Jr. appeared in the Ice-T-led films "Corrupt" and "Wrecking Crew," and starred alongside his father on "Oz."
In addition to signing autographs and taking photos with fans at this year's Mississippi Comic Con, Hudson will be featured in a question-and-answer panel titled "My Mind Is Totally Blank," Saturday from 2 to 3 p.m.
Mississippi Comic Con is from 10 a.m. to 6 p.m., Saturday, June 25, and 11 a.m. to 5 p.m., Sunday, June 26, at the Mississippi Trade Mart (1200 Mississippi St.). Presale admission is $15 per day or $25 for both days. Prices increase by $5 the day of the show. Admission is $5 for children ages 2 to 8 and free for children under 2 years old. For more information, visit mississippicomiccon.com.