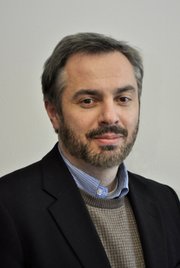 As we pause this week to consider what makes this country great, I'd like to suggest that you think about the small, local, independent businesses that make this region a unique place to live, while building wealth, independence and character in metro Jackson.
Every year around the Fourth of July, the Jackson Free Press takes part in the national Independents Week campaign, celebrating the "entrepreneurial spirit and the freedom that local businesses embody," as the sponsoring entity, the American Independent Business Alliance (AMIBA.org), states.
"It's a time to reflect on the importance of economic democracy and community self-determination by celebrating the nation's locally owned independent businesses and the stake each citizen has in shaping their hometown's future," AMIBA Director Jennifer Rockne wrote on its website.
In the spirit of independence this July, it's worth thinking about where you spend your money. Every day, you get another opportunity to "vote" with your checkbook or debit card by purchasing groceries, lunch and dinner, office supplies, furniture, gifts, services and even a car from a locally owned business instead of a chain store.
Dollars spent in locally owned businesses remain and re-circulate in the community at a higher level than those spent in chain stores, where the majority of the dollars are swept out of town electronically overnight.
Money spent in Walmart pays some local taxes and wages, but most of the rest is in a Bentonville, Ark., bank account by morning. More of the money spent in Rainbow Co-op or McDade's Market stays here in the community. It gets deposited in area banks, spent with local vendors and service providers, and in some cases, reinvested in parts of town in which the chains aren't interested or willing to locate.
AMIBA reports that 48 percent of revenue from local, independent businesses re-circulates in the community, both because the owners and staff are local (and thus buy homes, cars, necessities and dining in the community) and because more goods and services are purchased both for the internal operations of the business and for resale. For chain stores, the number is 13.6 percent, meaning 86.4 percent of the dollars spent in chain stores in metro Jackson leaves the region.
In other words, shopping in local retail establishments returns more than three times the dollars to the community versus shopping in chain stores.
Oh, and what about Amazon? Shopping locally returns 50 times more money to the community for re-circulation than shopping at an online retailer, where the only benefit is the wages of the delivery driver if he or she happens to live in the area. By not paying sales tax, you're not even returning dollars to the state government for services.
Independent restaurants offer an even higher rate of recirculation, averaging 65.4 percent of their revenues re-circulated in the community. As we know from experience, our local restaurateurs get heavily involved in events, promotions, contests, charity fundraisers and so much more in the Jackson metro area. Fondren's First Thursday, Taste of Mississippi and the Best of Jackson party each year wouldn't be anything like what they are without committed local restaurateurs making the effort and spending time and money to help build community and reward worthy causes.
I write all of this not to make you feel guilty about shopping occasionally at Wally World or one-clicking your way to a new item online. But I do challenge you to think about it a little more, especially if you'd like to see places like Jackson and its bedroom communities become more prosperous and unique.
How can you "shift your shopping?" Can you buy more groceries locally? Dine locally? Stop by a local beer shop? Drop into Ace instead of Home Depot? (Ace Hardware is a special sort of buying cooperative that allows locally owned hardware stores to compete.) Buy from a boutique or haberdasher—yes, some of it may seem more expensive than the department or discount stores, but consider buying fewer, nicer items to build a wardrobe that goes to the next level in style or fashion.
For more ideas, you can peruse this copy of the Jackson Free Press, which includes our annual "Picture Yourself Shopping Local" social-media contest starting on page 16.
Here's how it works:
From July 1 through July 8, stop into any of the participating local businesses and take a selfie or a product shot (a picture of a fun accessory, your meal when its delivered, or whatever you'd like to prove you where there).
Post the image to Instagram, Facebook or Twitter, and make sure the description includes the hashtag #jxnindyweek.
You're automatically entered! (Our contest software scoops up entries using the hashtag.)
At the end of Indy Week, the software will draw one winner, who will receive more than $250 in gift cards from all our participating businesses.
The contest is easy to play and can be a lot of fun—and the more entries you make (one per business per visit), the more chances you have to win.
It may not always feel easy to shop locally, but if you can shift some of your shopping, it's not the most difficult way to make a difference in your community. Eating lunch out at a local restaurant, getting a little takeout for dinner or stopping into a local retailer just to see what they have that you didn't know about can be a pleasant way to spend a lunch hour and a productive way to find new ideas for gift-giving or a nice purchase for yourself.
In the meantime, here's your mid-year reminder to think about planning ahead to participate in local events like Fondren's First Thursday, the Mississippi Museum of Art's Third Thursday, the Business Association of Midtown's Final Friday and TeamJXN's August luncheon (www.teamjxn.com) where you'll find local businesses and organizations working hard to earn your business and celebrated for their efforts. (More at jfpevents.com.)
Have a happy and safe Fourth of July. I hope you have a relaxing weekend with your friends and family, enjoying food, beverages and perhaps a new toy or outfit purchased from an independent, locally owned business.
And don't forget those selfies.
See www.jxnindyweek.com.