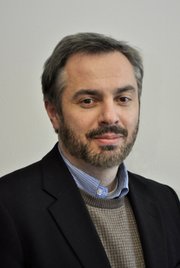 As the airport "takeover" bill wends its way through the Mississippi Legislature, it's becoming a little more clear that the point of the bill is not to improve airport services as much as it might be designed to grease the wheels of Rankin County development.
State Sen. Josh Harkins, a Rankin County real-estate guy, authored SB 2162, which is designed to replace the Jackson Municipal Airport Authority—whose members are now appointed by the mayor of Jackson to oversee Jackson's airports (Hawkins Field and the Medgar Wiley Evers International Airport)—with the Jackson Metropolitan Airport Authority, whose members would be appointed by the governor, the Air National Guard and area county officials—plus one seat for Jackson's mayor. (Remember this part: This will somehow, by design, make the appointments more "business friendly.")
The initial draft of Harkins' bill didn't offer any seats on the board to the City of Jackson itself, suggesting, at the very least, that he began this journey with little interest in showing any sort of respect to the existing JMAA or the capital city.
And while one might have at least have seen the logic if the airports were poorly run, it turns out that isn't the case. JMAA operates in the black and shows every sign of being a tight ship.
It has even paid millions in the past few years to help fund the East Metro Parkway that runs on JMAA-controlled land—thus helping Rankin County's development efforts.
But apparently that ain't enough.
Why is Sen. Harkins so hell-bent on getting the City of Jackson out of the airport business?
First, let's state the obvious—the City is run largely by African American urban Democrats, and Harkins is a white suburban Republican real-estate guy (and son of the Rankin County GOP chairman, who is also a Rankin County developer and landlord).
The question is, which of the descriptors is really at play for Sen. Harkins and his decision to champion a bill that would strip the City of Jackson of its ability to appoint board members to the JMAA? White? Suburban? Republican? Commercial real-estate guy?
The first three have been explored previously and by others; in a Facebook post this past week, Jackson City Council President Melvin Priester Jr. brought up an interesting theory that might help elucidate motives as regard that fourth moniker, "real estate guy"—and, if correct, this might also give pause to the howlers thinking the JMAA takeover will finally bring Southwest Airlines back. (Magic 8 Ball says: "Not likely.")
On the east side of the airport—right along the border of JMAA-controlled land—is the East Metro Parkway. It's a divided highway that is the continuation of Old Fannin Road to the south of Lakeland Drive (Highway 25). Right now, it is a big road that goes to nowhere, dead-ending into a forced turn leading to the "t" that connects Cooper and Eldorado roads, a few miles south of where Sen. Harkins happens to own a house in a gated community.
Why build this highway? Well, apparently it was done, in part, because they had the money to do it. The parkway is a confluence of local and federal dollars—tens of millions—that, ironically, includes millions that has been kicked in by JMAA.
The goal, eventually, is to have a nice, big, fast road from Dogwood Festival Market to Highway 80 in Pearl, making it possible to get all the way across Rankin County without having to "fight Lakeland," which is sort of code for being forced to duck into Jackson for a minute to grab Interstate 55 for Interstate 20.
Oh, and a brand new parkway means land for all sorts of new stuff to develop all along that parkway, thus reaping the proceeds from all that government investment.
Recently, Entergy proclaimed land along that parkway—land that JMAA controls—"shovel-ready" for development. Sounds pretty darned enticing, if you're a real-estate guy, right?
But in order to develop it, those Rankin County developers and real-estate folks are going to have to ... what? ... negotiate with the JMAA and Jackson?
Srsly? But they're Democrat city politicians, and we're Republican suburban developers, you could imagine them saying to themselves. That won't be any fun. They don't know how bidness works. They'll demand stuff. Hmmm ... what if we could just change the board instead?!
"My motivation is to try to spur development out there," Harkins told our reporter this week.
"You look at ... the development in Flowood, development in Pearl, development in Brandon, how everything is just kind of growing; there's this spot in the middle that just hasn't done anything."
He admits that the airport is "kind of different" (presumably because it's not just a cow pasture waiting on its true calling as a sprawling mall or gated community) but says there should be "more than one UPS warehouse" out there.
"It's a long-term problem that nothing's going on out there. It's not indicative of the past two to three years," he said.
So ... if there isn't a problem with the current folks on the board and their work from the past few years, why attempt a hostile takeover of the board instead of dealing in a straightforward manner?
Harkins gives us an answer—the board isn't made up of the right kind of people. He begins by harkening (sorry) back to the good-old days when the JMAA was first formed.
"It was all business owners ... the president of Mississippi Power and Light ... the largest real estate developer ... the 'executive director' of the Clarion-Ledger. That's kind of what my bill does; it makes sure the people on the board are business-oriented," Harkins said.
Why, exactly, JMAA needs to be "business-oriented" all of a sudden—particularly when Harkins himself says he personally isn't aware of a big business deal that has been deep-sixed by the current JMAA board—remains a mystery.
But the fact that it's the same "all of a sudden" that the parkway is shovel-ready for some new development—and might need more JMAA help to keep it rolling through the heart of Rankin County—is certainly an interesting coincidence.
Email Publisher and President Todd Stauffer at todd@jacksonfreepress.com.