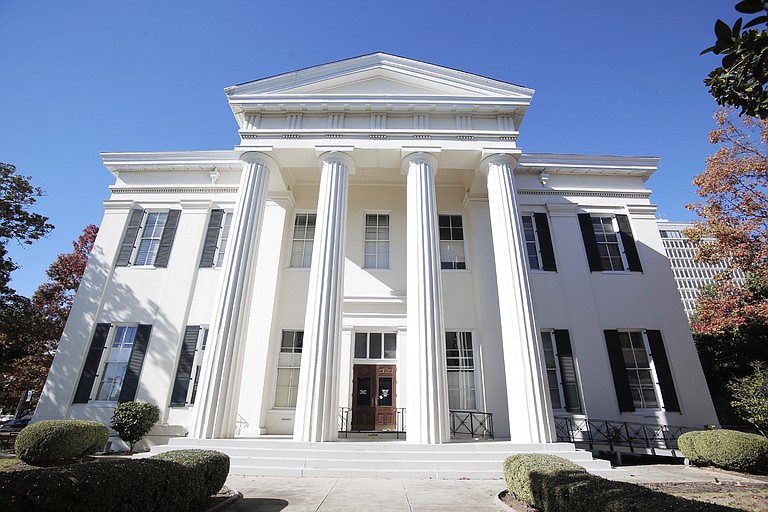 Wednesday, April 12, 2017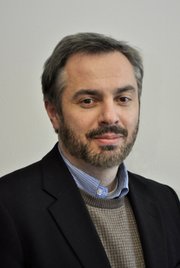 With the mayoral primary just a few weeks away, we've been discussing our JFP endorsement possibilities; we haven't yet chosen a candidate, but we've been talking about the criteria. I thought I'd air some of that publicly now and encourage feedback online or in social media if you have suggestions as we go into the home stretch.
The challenge I see for the mayor of Jackson is a formidable one. I may be too invested in this idea, but the $90 million blown on the Siemens contract seems like one of our last big hopes for "playing offense" on some of our infrastructure issues.
Now, the City is caught playing defense on issues such as the consent decree, roads, water lines and the still-screwed-up water billing system. (I got a bill for about $300 two months ago and another for less than $20. Our bill should be around $80 to $100, and there's no reason for it to fluctuate that dramatically, barring a leak.)
We've heard competing theories for where we could go from here.
One is the hope that we can somehow work closely with the State of Mississippi to help with some of our gravest concerns by offsetting the costs and working with us. There's been a little action in that direction—it's the sort of thing that the Capital Complex Improvement District, theoretically, will help with when it comes online in 2018. But the truth appears to be that the GOP-led Legislature is like a cat stuck in a clothes basket called "cut-taxes-and-spend" that is leading us once again to the bottom, with little room for the hundreds of millions of dollars needed to bail Jackson out.
Which suggests we're going to have to get more creative. To me, that means the most important thing our next mayor needs is positive vision. The capital city could use both leadership and inspiration—a vision that brings people together, attracts people to the city and presents an optimistic view that can get a lot of us working together.
Too often, it seems that we all worry about electing the guy (it's mostly guys, sadly) who we think can "take things over" and "get things done" on his own. But what we need to look for is leadership that includes the governed in the solution—that gives us a place, some direction and lots of encouragement. That includes our youth and people on all rungs of the economic ladder, as well as our creative professionals and anyone with the will to get engaged.
That positive vision needs to quickly move from finding things wrong with the city or previous administrations (we know that's part of an election) to inspiring Jacksonians to get to work and tackle our challenges. We're looking for the candidate who can keep that vision in the eyes and hearts of his constituents.
The second important factor to us—and darned close to equaling the first—is execution of that vision. We're looking for the candidate who demonstrates to us that, despite the fact that this is a political office, more than politics is happening in City Hall and across the street at the Hood building. Leadership means finding good people; giving them goals, structure and systems; and then letting them do their thing well.
We'd love to see a mayor who encourages quality work with a customer-service attitude as opposed to one who lords over a contract-granting machine.
So we're watching for that. Usually, the only thing we can really see at this stage is whom the candidates are hiring for their campaigns and how efficiently those campaigns seem to be managed (unless you're talking about an incumbent). So that's part of how we decide our endorsement—the rest is up to the candidate, in terms of showing administrative/executive experience and imparting an encouraging management philosophy when quizzed.
Another factor in our consideration of a mayoral or council candidate is how aware he or she seems to be of the organizations that stand ready to help—if given some common direction and purpose. A mayor can become so much better by marshalling the good will of the citizenry; this town is filled with nonprofits, church groups and other organizations that are ready and willing to help bring about its renaissance.
But if those groups are shut out, or shut down, or if the City doesn't know how to effectively support efforts from the grassroots and collaborate, it makes staying organized and on target that much more difficult. That's something else we keep an eye on as we endorse. Is the candidate involved in citizen or nonprofit groups? Plugged in and ready to take advantage of existing organizations to make a difference quickly?
Finally, it wouldn't be Donna Ladd's newspaper if we weren't focused on whether or not the mayoral candidate has solutions and tools for tackling crime that don't simply involve locks, keys amd police cars. The candidate that catches our eye is one who stands ready to invest in after-school and intervention programs, and one who recognizes that management of the police force is going to require restraint and determination locally—especially given the attitudes toward young people and people of color we see at the state and national levels.
Research proves that arrests and massive police presence do not prevent violence, and are often just public-relations tactics, especially around elections. We urge voters to demand more from our city administration and police—including restraint of tactics that can worsen crime. Better yet, the next mayor should lead on not only talking about proactive crime prevention but ensuring that residents, nonprofits and business leaders come together for a long-term collaborative effort to provide kids with alternatives to interrupt the cycle.
Fiscally responsible? Yes. Politically accountable? Definitely. Personally incorruptible? That'd be nice. And most of all, we seek a visionary leader and quality manager who can herd the well-meaning cats who make up Jackson to build infrastructure, increase capacity, create an environment for job creation and help build a path of success for the city's young people so they have real access to a bright future. We'll keep our eyes peeled, and we welcome your suggestions as well. Comment at jfp.ms.
The JFP is a sponsor of the Youth Mayoral Forum on April 14 from 4:30 p.m. to 6:30 p.m. at Provine High School. JPS teenagers of the Youth Media Project will question 10 candidates, including the five frontrunners. It will stream live at jxnpulse.com.