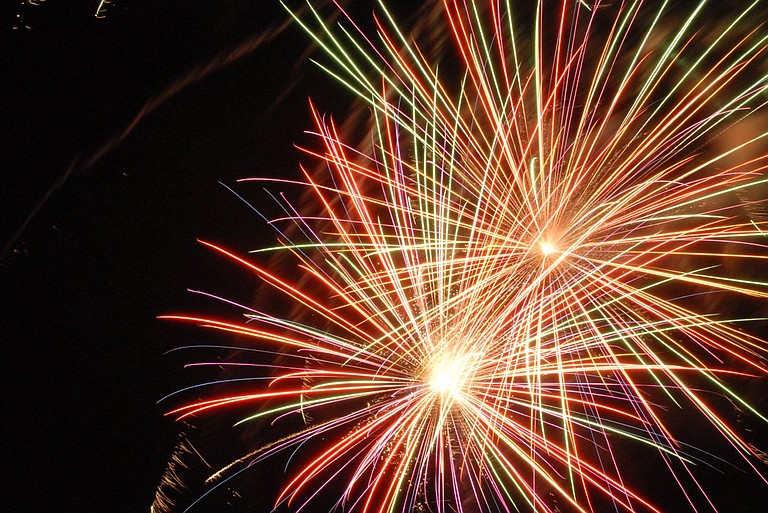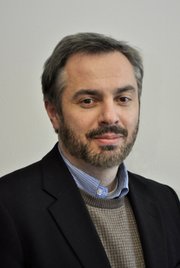 We're deep into our 15th year of publishing as July 4th rolls around, which means we at the Jackson Free Press have being doing something else for a decade and a half—encouraging people to shop local first.
We're doing it again this issue of the JFP, just in time for Independence Day and the Independents Week celebration that takes place in cities and business districts throughout the country.
Why Independents Week? The American Independent Business Alliance (AMIBA.org) says it sponsors Independents Week to encourage people to celebrate "entrepreneurial spirit and the freedom that our local businesses embody."
That's really the truth. Local businesses are one important pillar of a free society and a democratic community. They not only embody a great deal of what's unique and exciting about a given place—like Jackson—but those small businesses are the most likely vehicle to offer economic freedom, mobility and wealth within that community, making it more vital and vibrant.
When Donna and I moved to Jackson, Fondren was both an important spot for us—largely because of Rainbow Whole Foods, which offered organic and vegetarian staples we were used to—and a place of great interest to us as an up-and-coming neighborhood. We quickly found the art walks, small shops, some open retail spaces, and some hulking abandoned structures such as the old Wildlife and Fisheries Building and the Duling Alternative School.
At the time, you had some pioneers working hard—Cups Coffeehouse, Luke Lundemo and Computer Co-op, Ron Chane and a variety of stores, Lisa Palmer and Summerhouse, Cappy McSherry and the original Treehouse—this list goes on.
At the center of all of it was Mr. Camp Best, a fabulous man (and director of Fondren Renaissance at the time) who wanted to see artists and creatives in the streets (and in shared work spaces and lofts and houses) and did everything in his power to help make it happen, including hard work on getting and restoring the Cedars to its current usefulness.
I mention Fondren now because its success has really had at its foundation these and other local business people, local businesses, and local developers such as Mike Peters, Andrew Mattiace and others who have helped transform it. Another round of developers are poised to do even more—hotels, more dining, maybe one day a movie theater—and for the most part those are still local people putting local sweat, blood and tears into their projects.
I firmly and fundamentally believe that local businesses are the answer to many of the things that ail Jackson. Maybe not all, but many. And it's why I personally encourage local shopping and—these days, through the opportunity I've had to work with the first ever cohort of Co.Starters Jackson (coalescejxn.com/co-starters/), the opportunity to work with startup businesses as they begin the journey. It's almost never easy and sometimes doesn't even feel rewarding, but it's very real and the consequences are far-reaching.
This particular Independents Week comes along with a special occasion for the city of Jackson—the inauguration of a new mayor. As Chokwe Antar Lumumba comes into office, some people's first thought might not be that he's a "business-friendly" mayor. But I honestly hope he will be, in the way that's most important to a community like Jackson.
"Business-friendly" doesn't necessarily need to mean friendly to the "good ole boy" system or regulation-free. What it might mean is friendly to small, local businesses, and encouraging of their development. Lumumba spoke during his campaign to the value of co-operative businesses in the community and how those models can help us prosper; I believe that an emphasis on building capacity and fostering a support network for local businesses in Jackson could fundamentally alter the landscape.
Some of that is incumbent upon us as consumers. The more we find ways to "shift our shopping" to local businesses, the more we all benefit. Yes, Wally World beacons. (Not to me, but I get it.) And Amazon makes things so simple. (You've got me there sometimes.) But wherever you can—and whenever you have the opportunity—choosing a local alternative for your shopping or your services really does circulate more money in the community.
It builds wealth for the business owner (who lives here, pays taxes and can build other businesses). It pays more service providers locally—attorneys, accountants, and marketing professionals—instead of folks in Bentonville or Seattle.
One huge benefit of local shopping is that other thing you see in Fondren—the uniqueness of it. Dogwood Festival—for all its convenience and hunger-busting options—looks a whole lot like pretty much everywhere else in the world. Maybe those are options we need and can appreciate; but if you want more Fondrens (or name-your-favorite-charming-town-here) you've got to make a point of shopping local and patronizing the local places that are already there.
Meantime, when you see someone trying in another part of town—downtown or west Jackson or south Jackson or some of the up-and-down spots on Ridgewood or Old Canton—be sure to give them a try, too. It's only by building up that customer base and encouraging local spending that one or more of those places becomes the "next Fondren."
Enjoy your beer, wine, BBQ and corn-on-the-cob this Independence Day. (I encourage you to shop local for all that stuff—McDade's, Rainbow, LD's, Montgomery hardware and many others await your business.)
When you do, remember that freedom doesn't just mean liberty—there's also economic freedom, and for thriving cities and towns, that often means a reliance on independent businesses.
By shifting our shopping, supporting a political climate that encourages small businesses and being a part of the ecosystem that helps those businesses thrive, we'll be doing our civic duty to make metro Jackson a better place to live.