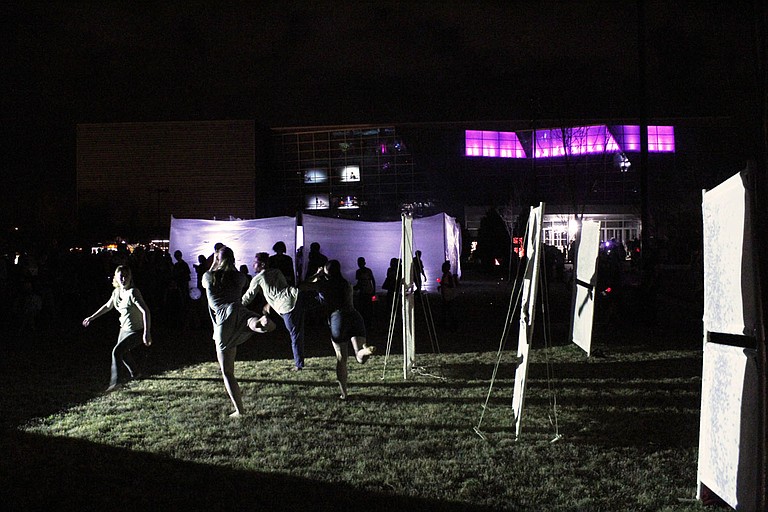 Wednesday, March 15, 2017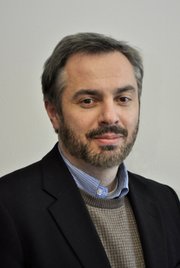 Right after the Best of Jackson 2017 issue and space-age party, I went into a "nonprofit" mode (while still trying to meet my day-job responsibilities here at the Jackson Free Press). Through Jackson 2000 (which we're renaming ... more on that to come), I've been working with the Mississippi Race Equity Community of Practice, or RE:COP, which is a venture through the Mississippi State University Foundation that the W. K. Kellogg Foundation funds.
The RE:COP process brings people of different ethnicities, backgrounds and ages together to tell each other our stories, to find common ground and understanding, and to build an atmosphere of trust and community. The goal, ultimately, is to gather people to tackle the larger issues—particularly issues around race and race equity—that our city and state face.
RE:COP is an effort that's somewhat similar to the dialogue circles that Jackson 2000 produces every quarter. If that sort of dialogue is something that you think you'd like to be a part of, then write me (todd@jacksonfreepress.com). We're ramping up participation in the spring 2017 dialogue circle sessions now, along with some special programming for youth with the Youth Day of Dialogue in April, and for nonprofit and community leaders with the "Undoing Racism" workshop with the People's Institute, most likely in May.
Jackson 2000 is also planning our annual Friendship Ball right now—it will take place on April 22, 2017, at the Mississippi Museum of Art. The event celebrates two people who have given back to the Jackson community through racial reconciliation and healing, and is semi-formal with dinner, music and great fellowship. (You can learn more about Jackson 2000 including a little about our new name—Dialogue Jackson— at jackson2000.org. You can also become a member and sign up for information about our events.)
Another group I'm involved in, TeamJXN, just completed our first-quarter luncheon featuring Ben Stone of Smart Growth America. The event, "Creative Placemaking," was designed to introduce our focus this year on the role that arts and culture play in community and economic development. That event (well-attended in the Landmark Center downtown) happened the same week as the Mississippi Light Festival—if you experienced that great event, then you know a little more about "placemaking." That sort of event showcases art, creativity and the use of public spaces to bring people together and encourage more of such collaborations.
On April 27, proceeds from the Fondren Covered concert in Duling Hall will go to support TeamJXN's placemaking "shark tank" event, which the organization will hold in the summer. At the "shark tank" event, placemaking initiatives can vie for the support of the crowd in attendance and, ultimately, get a little seed money for making their efforts come to life. So if you've got an idea, get ready to pitch.
If you want some pointers of what constitutes a placemaking initiative, visit jfp.ms/placemaking. To learn more about TeamJXN—and to become a member and sign up for information—visit teamjxn.com or facebook.com/teamjxn.
Some exciting things are happening in technology and entrepreneurship in Jackson this year. I've gotten involved in 1 Million Cups, an every-Wednesday meeting at 9 a.m. at Coalesce on State Street in downtown Jackson. We get together to drink coffee (hence the "cups"—which Cups Espresso Cafe sponsors) and hear from a speaker who is part of a startup, nonprofit or project that's getting off the ground. The group learns about exciting new business ideas and the discussion that ensues helps both the presenter and the supporters in the room. Learn more at 1millioncups.com/jackson or just come at 9 a.m., Wednesday mornings to Coalesce.
Announced just after 1 Million Cups a few weeks ago, Code Mississippi is a new initiative that Innovate Mississippi is spearheading. The focus is on connecting people who code (basically, create or manage computer software, websites and apps) for a living, or as a passion, or those who want to learn. The goal is to build an ecosystem that teaches young people to code, reveals the resources for supporting working coders, and then offers support and encouragement to startup businesses or mature businesses that need coders, whether they're Mississippi-based or companies that are taking advantage of Mississippi's talent remotely.
With a low cost of living and, in many locales, an emerging fiber infrastructure for Internet access, I've said for a while that we should pitch the idea of "Outsourcing to Mississippi." Instead of going halfway across the world for lower-cost tech services, a group of digital savvy folks in Mississippi may be able to offer lower-cost coding services here in the Magnolia State.
So far, that tagline (a riff on "Imported from Detroit") is about all I've been able to offer the Code Mississippi initiative, but now that you know about it, maybe you can help get behind the effort.
Oh, and if you're already a coder (or ready to be one) and don't know about TechJXN and Jackson Area Web and App Developers, check out those groups and get involved in some way.
Finally, and closest to home, Donna is hard at work on the Youth Media Project; she's forming a nonprofit organization that will hopefully be spooled up and ready for a full-blown YMP Summer Program. In the meantime, you can see what they're up to at youthmediaproject.com and read the work by students—including a Spring 2017 group from Wingfield High School and another in Tunica, Miss., who are publishing at jxnpulse.com over the next few weeks.
I say all that to say this—Jackson is a place where you can get involved and make a difference. If anything I just wrote about is appealing, get in touch with me; or if you have some other interest level, check our calendars in this issue or jfpevents.com.
If you've got a passion and can't find a group to join, send me an email, and I'll try to help out. Let's do this!